By Gift Phiri
The Reserve Bank of Zimbabwe is not rolling out $10 and $20 bond notes currency, central bank governor John Mangudya has said.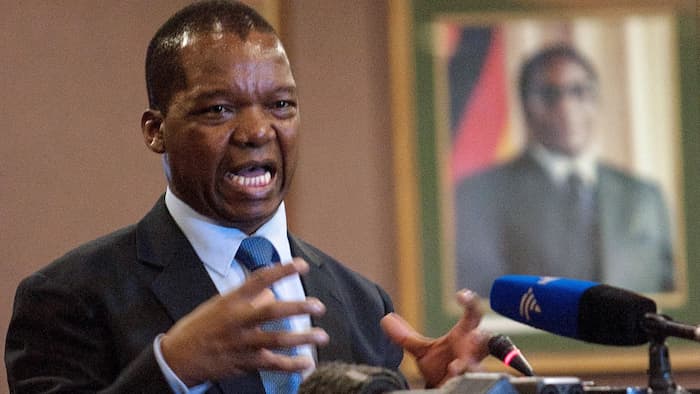 This comes after the State media claimed government was expected to inject higher denomination bond notes soon.
The claims were made in a report that came after opposition leader Joice Mujuru's bid to challenge President Robert Mugabe's powers to introduce the surrogate currency hit a snag after the Constitutional Court (Con-Court) struck the matter off the roll.
Mangudya told the Daily News on Sunday: "It's not true that we are working on $10 and $20 bond notes."
The RBZ last month started circulating a $5 bond note amounting to $15 million, bringing the total amount of bond notes in circulation to $94 million.
This comes after the country introduced a $2 note and $1 coin last November to ease crippling cash shortages.
This also comes as stressed banks have continued to be plagued by long queues in and around their premises, as depositors continue to rush to withdraw the new currency, with many still struggling to access money from automated teller machines (ATMs) .
Zimbabwe launched a "bond notes" currency on November 28 amid fears it could stock hyperinflation and possibly bring down President Robert Mugabe and his government.
The bond notes — ushered in by the central bank to incentivise exporters and relieve a scarcity of dollars — have so far been widely accepted by most businesses and black market traders but are suffering weakening value.
Many have suggested that the central bank inject more capital in the form of bond notes into financial institutions. It was not immediately clear how much capital would be needed to shore up the cash-strapped banks, but the RBZ has indicated it was ready to inject more capital only to the $200 million threshold guaranteed by the Cairo-based Africa Export and Import Bank (Afreximbank) .
Mangudya told the Daily News on Sunday the central bank has to date issued $94 million of bond notes into the market against an aggregate value of the export incentive of $118 million. Daily News