By Luyulo Mkentane | IOL |
Parallels have been drawn between Joburg mayor Herman Mashaba and US President Donald Trump after the billionaire businessmen raised their critics' ire through anti-establishment rhetoric and hardline views on immigration.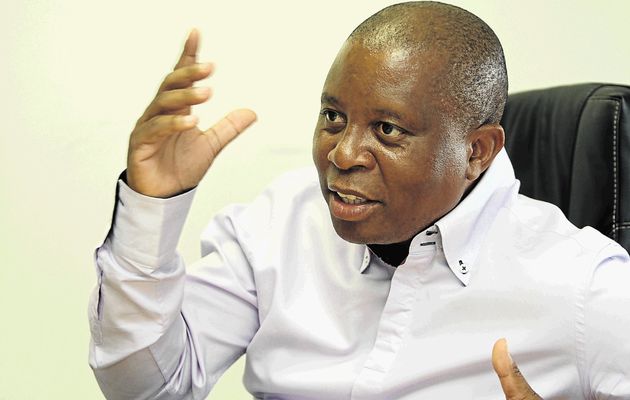 Trump has come under fire for his tough talk that Mexico should foot the bill for a border wall between the two countries to stop illegal immigrants from entering the US, accusing them of bringing drugs and crime into his country and branding some as rapists.
Mashaba's remarks on illegal immigrants have also landed him in hot water for describing them as criminals who should be treated as such.
As Rosettenville burnt at the weekend when fed-up residents went on the rampage, torching houses described as drug dens and brothels, in America, Trump tweeted: "The crackdown on illegal criminals is merely the keeping of my campaign promise. Gang members, drug dealers and others are being removed!"
This week, Trump and Mashaba surprised many when they axed senior officials considered part of their inner circle.
Trump fired his national security adviser Michael Flynn on Monday, saying the "eroding level of trust" had made it impossible to leave him in the crucial position. Flynn had apparently misled the White House about calls he had made to a Russian diplomat.
On Tuesday, Mashaba axed the metro's political head of environmental and infrastructure services, Anthony Still, after the pair held a "difference of opinion" on how to tackle investigations into alleged fraud and corruption within City Power.
Still later denied accusations by the mayor that he was in the way of fighting corruption and said he stood behind Mashaba in rooting out corruption.
ANC greater Joburg spokesperson Jolidee Matongo weighed in on Still's axing and called on DA councillors to resist Mashaba's "Trump-like tendencies" and be steadfast in upholding the law.
On Wednesday, social commentator Rudzani Floyd Musekwa said comparing Mashaba to Trump was unfair, although there was "a bit of extremism" in how the mayor handled matters. Mashaba was not a politician but more of a chief executive managing a business, "so a lot of decisions will be taken swiftly by (himself)".
Musekwa added Mashaba had inherited a failing administration when he took over and had worked tirelessly to turn the situation around.
"We've had problems with illegal immigrants, drugs and hijacked buildings for a very long time in Joburg. When Mashaba took over, I could see how swiftly some of the matters were being dealt with by the police. Under the ANC, we couldn't see any movement. What we saw was decaying infrastructure. Look, I don't think Mashaba is a perfect man but he comes across as someone who can actually make Joburg work," said Musekwa.
Mashaba's spokesperson Tony Taverna-Turisan said the "faultily drawn parallels" between his boss and Trump "are at worst intellectually disingenuous and at best a lazy attempt by the city's previous governing party (and its allies) to undermine the important work undertaken by the mayor".
He said Mashaba had stated several times that "he welcomes foreign nationals into our city and that they play an important role in growing our economy and creating much needed jobs. However, he asks for anyone visiting our city to do so within the legal framework and to respect the rule of law."
The mayor was unapologetically committed to fighting crime and corruption to benefit residents and this made the ANC "so uncomfortable, it tells us that we are looking in the right places".
Taverna-Turisan added: "Interventions by the mayor are a crackdown on all forms of criminality. This criminality is not limited to specific ethnicities or nationalities. This is a far cry from the agenda set by Trump's administration. The only true point of congruency between the mayor and Trump is that they're both former businessmen and new to public office."