By Paul Mundandi
Zanaco 0-0 Ngezi Platinum Stars
(Match abandoned after 45 minutes)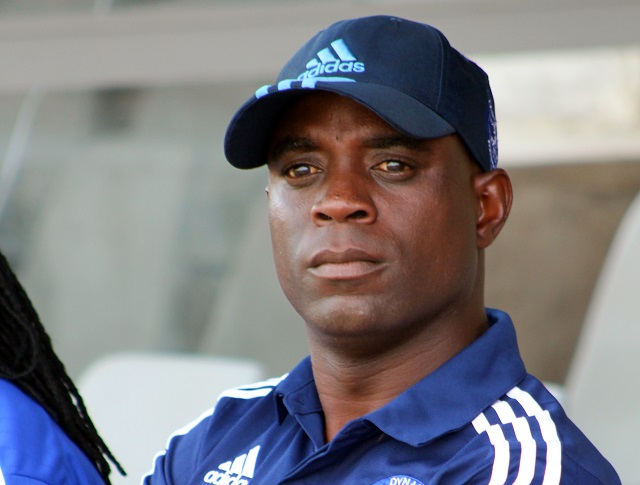 Visiting Ngezi Platinum Stars had started off brightly but saw their third game on their tour of Zambia end prematurely after the game was called off at the break due to heavy rains at Nkoloma stadium here yesterday.
Ngezi are visiting Zambia as part of a programme to fine-tune for their debut appearance in the Confederation Cup next weekend.
The miners suffered a loss to Lusaka Dynamos in their opening game before drawing 2-2 against Red Arrows.
After a blistering start to yesterday's match Ngezi had hoped to secure their first win on the tour but nature had other plans to scupper those hopes through a heavy downpour.
The match could not proceed after half-time after the heavens opened up making the pitch unplayable.
It was probably a big relief to Zanaco, who had played second fiddle in the opening 45 minutes.
Zanaco chairman Edward Mutale had before the game dismissed Ngezi Platinum Stars as pretenders but in that 45 minute spell he was made to eat humble pie.
The visitors coach Tonderai Ndiraya gave the biggest hint of the side that he looks to start against Pamplemousse of Mauritius in next weekend's game.
Ndiraya used six midfielders with Kenneth Bulaji being the lone striker.
Ngezi Platinum Stars forced nine corners in the first half but were denied by the brilliance of the Zambians' second choice goalkeeper Richard Kola.
Parston Jaure was unlucky not to have his name on the score sheet when his header from a Qadr Amin corner in the 30th minute missed the target by inches with goalkeeper Kola at the wrong side of the action.
The Zambian goalkeeper failed to deal with a Godknows Murwira free kick in the 43rd minute outside the box spilling it into the path of Bulaji who shot weakly at goal only for Kola to recover and save his effort.
"I was very happy with the display and it seems both teams are heading somewhere in terms of match fitness.
"Ngezi are a very good side and they are tactically disciplined. I think they will cause a big upset in the Confederation Cup from what I saw today," said Mumba Mumamba the Zanaco coach.
Ndiraya was satisfied with what he saw in that only half they had to play although he had wanted more game time.
"We are just a very small team from Zimbabwe and we are grateful for the opportunity we were accorded to play the Zambian champions. They convinced us to play them after seeing us in action against Red Arrows.
"I brought 26 players here and I had reserved my stronger side to play them but unfortunately the match was abandoned due to rains. It was a good outing for us and we proved to them that we might be smaller but we have the arsenal to match them.
"I am grateful to my management and board for according us the opportunity to come to Zambia.
"I now need my players to rest before we embark on the trip to Mauritius. It was a worthwhile experience to be here," said Ndiraya.
Teams
Ngezi: N Chadya, P Jaure, G Murwira, Q Amin, T Mchisa, D Tavari, X Moyo,W Mukanga, D Mukandi, L Chakoroma, K Bulaji.
Zanaco: R Kola, T Bwemba, C Chirwa, G Chilufya, Z Tembo, R Kasonde, E Mbewe, S Sakala, K Musonda, A Kwame, A Mulenga The Chronicle