By Bridget Mananavire
Former State Procurement Board (SPB) chairperson, Charles Kuwaza, could be arrested after legislators from across the political divide called for the instigation of contempt of  Parliament charges against him.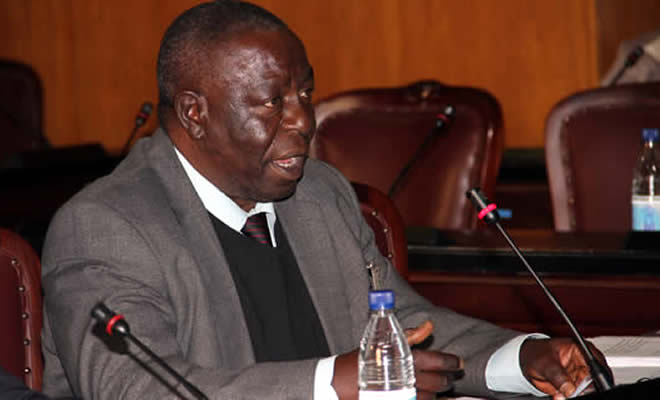 Ruling Zanu PF and opposition MDC MPs yesterday united in calling for contempt of Parliament proceedings against Kuwaza, who did not turn up to give oral evidence to the august House's Privileges Committee.
A person found guilty of contempt can be arrested.
Mazowe West Zanu PF MP Kazembe Kazembe, who chaired the committee, said they would decide Kuwaza's fate after he failed to attend the hearing.
"We had invited Kuwaza to come to give his side of the story and cross-examine the witnesses but he did not come. We thought he would be in the building but he is not. The council will sit to make a determination," he said.
The committee's clerk, John Mazani, had to go around looking for Kuwaza and also tried his mobile phone, which was not available.
Mazani also confirmed that a letter had been delivered at Kuwaza's Harare home on Tuesday where the guard signed for it.
Parliament's power to punish non-members for contempt is untested in recent times. In theory, both houses can summon a person to the bar of the house to reprimand them or order a person's imprisonment.
MPs said Kuwaza had hindered their work by refusing to give them information that could have helped the legislators make a better assessment of whether the power utility Zesa Holdings tender processes and the work being done at the Kariba Power Station were coherent and to assess if the  nation had not been robbed.
"It seemed there were underhand dealings he didn't want exposed, he was being evasive. He failed to give us the information twice and even up to now, I don't think he even supplied that information," Uzumba MP, Simbaneuta Mudarikwa, told the committee.
"He is a seasoned civil servant and I expected him to give us the full details and information but he was evasive, and wanted to know the terms and conditions of the committee. He undermined us and never had time for us,"
Every MP in the Mines and Energy committee who testified yesterday said Kuwaza had shown massive arrogance.
"He was calling us names. In my opinion there was contempt of Parliament. We wanted clarity on specific issues and he arrogantly refused. We only managed to go to Zesa this last weekend.  We wanted to analyse the Kariba station in accordance with procurement information that we should have been given by Kuwaza. We suffered a delay of almost two years," Glen View North MDC MP Fani Munengami said. Daily News