Zifa 'whistle-blower' a liar: Defence
By Fungai Lupande
Former Zifa chief executive Henrietta Rushwaya and her alleged accomplices, Edzai Kasinauyo and axed Warriors assistant coach Nation Dube, have filed their application for discharge at the close of the State's case.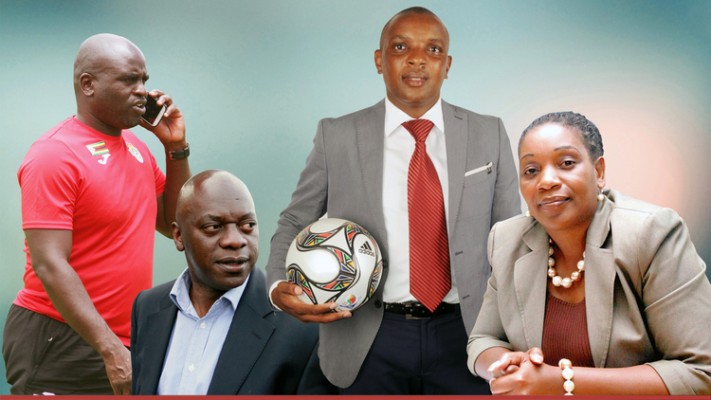 The trio is accused of organising the "Limpopogate" match-fixing scandal and is represented by their lawyers Messrs Simon Mupindu, Harrison Nkomo and Simon Simango. In the application, Mr Nkomo said the "whistle-blower" Leeroy Kundishora Waguta is a self-confessed match-fixer and a heavily discredited character.
"Waguta had every reason to lie. He participated in various match-fixing cases across the Limpopo. To that end, he has shown his capability to do anything for money," said Mr Nkomo. "He was promised an incentive by characters from ZIFA for testifying. In fact, these people from ZIFA took centre stage in investigating this matter. "Waguta said he was called by State personnel to come to Zimbabwe or face arrest; he had an incentive to lie."
Mr Nkomo added that Waguta lied that he was with Kasinauyo in South Africa yet his passport showed that he (Kasinauyo) was in the United Arab Emirates.
"Jonathan Mashingaidze said there was no proper complainant because there was no board resolution," said Mr Nkomo. "The only attempt to link the accused to the offence was by Waguta. State must establish that Kasinauyo was the giver or offerer or he agreed to offer in accordance with Section 170 (i)(b) of the Criminal Law Codification and Reform Act.
"His role according to State was to get a list, which he denied, and that alone does not constitute an offence." Mr Mupindu added that there was no evidence to prove the essential elements of the offence.
"Waguta's history is replete with facts to the possibility of him lying. He can do anything as long as he stands to benefit from it and nothing about Rushwaya was true from him."
Prosecutor Mr Ephraim Zinyandu will file his response on Friday and Harare magistrate Ms Lucy Mungwari set judgment for November 22.
It is alleged that in February this year, Rushwaya and her accomplices allegedly agreed to fix the AFCON qualifier matches between Swaziland and Zimbabwe, which were scheduled for March 25 and 28 in Mbabane and Harare, respec- tively. They agreed to offer bribes to Zimbabwe national soccer team players as an inducement to lose the games.
It is the State's case that as a result, Kasinauyo was tasked to put pressure on warriors coach Kallisto Pasuwa to prematurely announce the squad or leak the list of players to the syndicate. It is alleged that they agreed to target three players – the goalkeeper and two defenders.
The court heard that Waguta alerted the coach about the plot to fix the matches. Pasuwa, it is alleged, constantly received information from Waguta and at the same time Kasinauyo kept on pressuring him to release the list of players.
As a result, Pasuwa could not contain the pressure and finally informed ZIFA president Dr Philip Chiyangwa. The matter was reported to the police on March 10. The Herald