By Munyaradzi Musiiwa
Anglo-American Platinum Mine local unit, Unki Mine has completed the first phase of its $120 million housing project in Shurugwi and workers have already moved into the houses.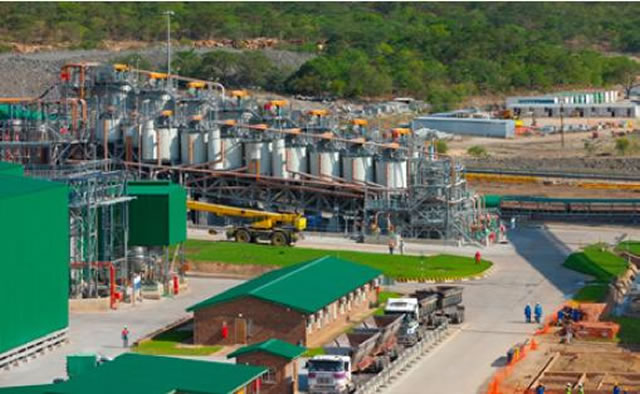 Unki Mine is constructing 950 houses for its workers at the 1 105 hectare Impali Source Farm about five kilometres south-west of Shurugwi.
The mine, wholly owned by the world biggest platinum producer, Anglo-American has been affected by the plummeting of platinum prices on the world market over the past three years which has resulted in delays in completing the project due to funding constraints.
Unki Mine has completed building 350 houses under the first phase.
General manager Mr Walter Nemasasi told Sunday Business during a tour of the mine on Friday that the first phase of the housing project, which started in 2012 has been completed and workers have started moving in.
"We have 119 employees who have moved into the houses and the remainder would have moved in by December," he said.
The mining conglomerate has also constructed a double storey primary school with 16 classrooms which are fitted with furniture and will start enrolling its first batch of pupils from Grade Zero in January next year.
Unki Mine, apart from the $120 million housing project has also spent $22 million into community social investment around Shurugwi and Gweru in a number of community developmental projects.
Mr Nemasasi said the mine was targeting 3 300 houses for the whole project. The Unki Mine project started in 2003 but the exploration and trial shaft was done in the 1980s.
The project widely regarded to be the second largest platinum mining project after Zimplats was initially scheduled to begin production in 2007. Sunday News