By Tatenda Dewa | Harare Bureau |
Opposition Movement for Democratic Change (MDC-T) deputy chairperson, Morgen Komichi, is suing a company owned by former Information Communication technology minister, Webster Shamu, for allegedly selling him diesel mixed with water.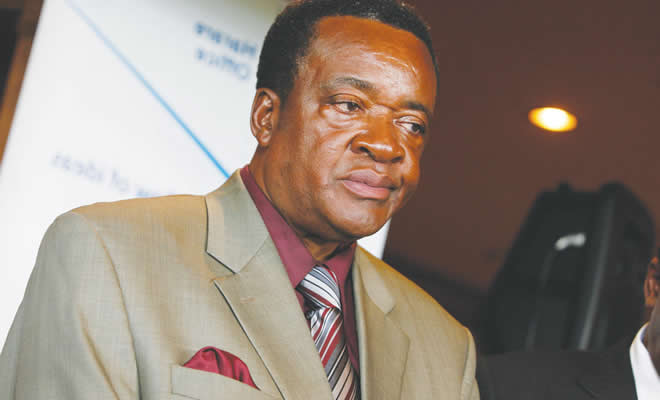 Shamu is cited as the first respondent.
He was expelled from the ruling Zanu PF party after the December 2014 congress for reportedly supporting President Robert Mugabe's deputy, Joice Mujuru, who now leads the Zimbabwe People First (ZimPF).
Komichi is suing for more than $5,000 as compensation for costs he incurred when his Ford Ranger's engine stalled, the money he used to buy the fuel and emergency storage expenses.
According to papers filed at a magistrates' court, the incident occurred in September 2015 when Komichi stopped at a gas station at the 17 km peg along the Harare-Bulawayo highway.
The filling station, Webcon Petroleum Service Station, is owned by Shamu.
His employee, Tafadzwa Magonziwa who is cited as a respondent in the court papers, allegedly poured more than 66 litres of diesel mixed with water into the vehicle's tank and Komichi paid $77 for the product.
"On September 17, 2015, plaintiff went to first defendant's (Shamu's) service station to fill his car with diesel fuel…Plaintiff paid $77 for 66,4 litres (and) second defendant  (Magonziwa) misrepresented to plaintiff that what he was putting in plaintiff's motor vehicle was pure/real/proper diesel when in fact it was diesel mixed with water," claimed Komichi in his papers.
"Second defendant negligently poured diesel mixed with water into plaintiff's motor vehicle. At all times second defendant was acting in the course and with the scope of his employment with 1st defendant (Shamu) and thus 1st defendant is vicariously liable. As a result of the defendant's actions, plaintiff's vehicle, upon being driven, stalled," he added.
However, the company is denying the allegation, insisting Komichi has the burden to prove that he obtained the contaminated fuel from Webcon.
"Defendants will state that they stored diesel which was up to standard in terms of the specifications and is simply an agent. Defendants are not the owners of the diesel (but) only receive commission," wrote the fuel company.Nehanda Radio