By Bianca Rugeje
Zimbabwe Stock Exchange-listed Rainbow Tourism Group (RTG) said it is close to completing its $2 million refurbishment and refashioning of three major hotels.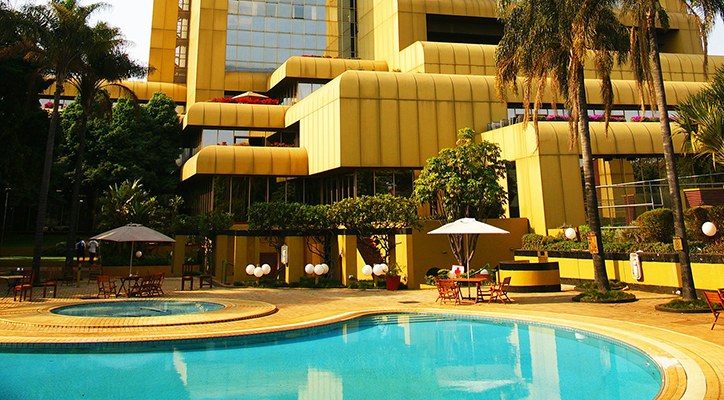 The hospitality group's corporate communications manager, Pride Khumbula, said the renovation exercise, which was started early this year, has resulted in the hotels having some of the modern and luxurious hospitality facilities and amenities in the country.
"The renovation of the hotels — Rainbow Towers, New Ambassador Hotel and Kadoma Hotel and Conference Centre (KHCC) — is almost done and customers are using some of the already renovated rooms," she said during a tour of the hotels last week.
The refurbishment project has seen a complete renovation and refashioning of all executive suites, bedrooms and public areas.
The hotels' bedrooms carry innovative designed furniture with ceramic floor tiles, modern showers and tabs.
Khumbula said the refurbishment exercise was done to modernise all hotels as well as to attract more customers.
"As a team we have realised that we need to create favourable and developed conation for our domestic and foreign tourism hoping that tourism will regain in the future," she said.
Among the advanced work undertaken was renovation of new guest elevators, new furniture and linen for the bedrooms, refreshed La Patisserie coffee shop with new luxurious couches, security boom gate system, air conditioning, satellite TV, telephone, safe, hair dryer, mini-bar and in-room tea and coffee facilities.
According to information availed by the group, KHCC has the largest nutritional garden in the country aimed to train local communities for consumption and commercial purposes.
"The nutritional garden which is the largest garden housed by any hotel in Zimbabwe has become a conference garden for non-governmental organisations and organisations in the food, health and agriculture sectors, as they are able to practice and demonstrate the knowledge gained from their conferences and workshops,"  KHCC general manager Paula January said.
"It has also become an attraction for other general conferencing guests who now use their tea and lunch breaks to discover how to improve on their nutrition," she added. Daily News