Shocking pictures exposing police brutality in Zimbabwe
These are the shocking images exposing the brutality of the Zimbabwe Republic Police (ZRP) riot squad on Saturday as they beat up peaceful protestors pushing for electoral reforms in Zimbabwe.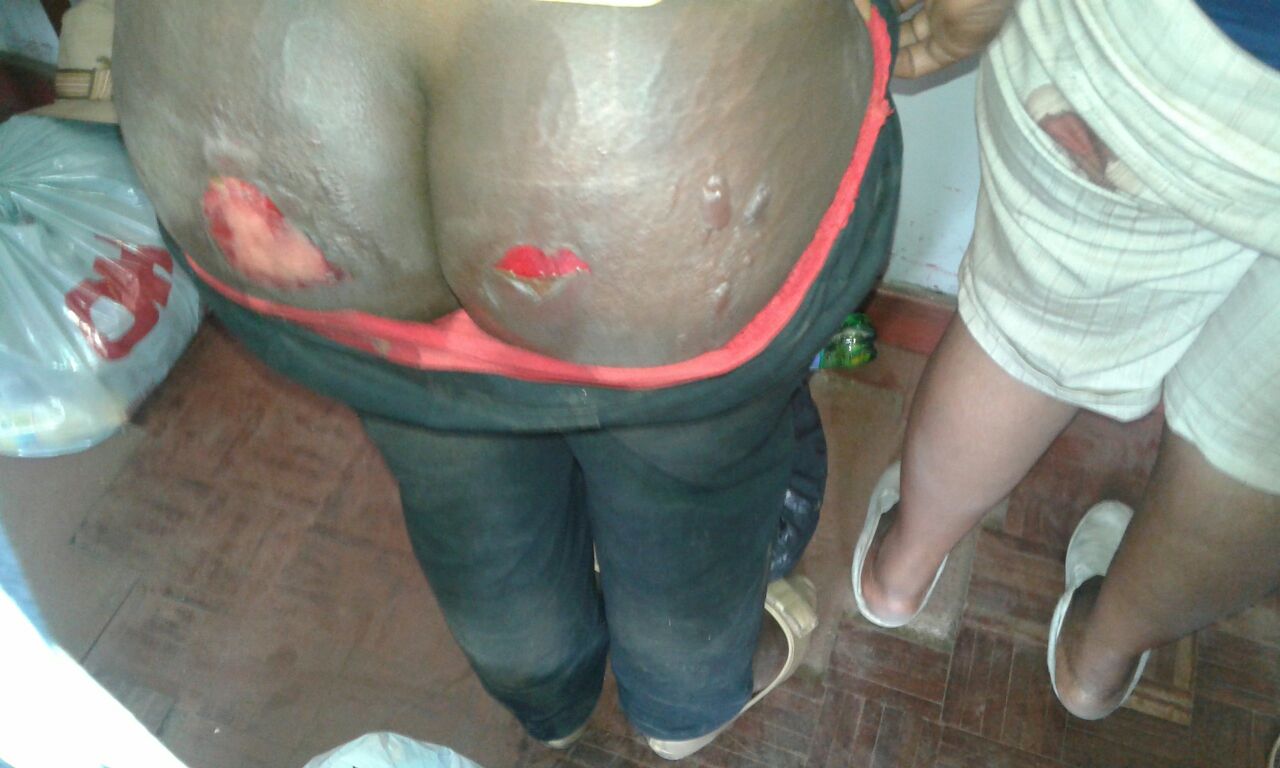 The activists told the court that they had been assaulted from 10am to around 6pm whilst in police custody on the day of the protests.
Defence lawyer Moses Nkomo said "Yes, the pictures are very authentic. They were taken in the courtroom yesterday (Monday). They were tortured while in police custody on Saturday. They were beaten with rubber truncheons by the Police Support Unit.
"The six protesters arrested in Glen View were severely beaten. They claim that they were shoved into a police truck where officers took turns to assault them as and when they felt like as the truck patrolled Harare," he said.
Transform Zimbabwe leader and Nera's former convener Jacob Ngarivhume, said Munengami and his co-accused were in bad shape when they appeared in court.
"They were in a sorry state. The MP could hardly walk. Three women were heavily bleeding from the still fresh assault wounds. They could not sit and were lying on the floor throughout the proceedings," he said.
"Everyone in the court cried at the sight of the brutally-violated women. I imagined the horror they went through and I shed tears too. I have grown up in this environment and I know what brutality is."