By Tatenda Dewa | Harare Bureau |
Unidentified rioters on Wednesday set ablaze a Zimbabwe Broadcasting Corporation (ZBC) vehicle during disturbances in the capital.
The incident occurred during the launch of #MYZimbabwe campaign by the opposition Movement for Democratic Change (MDC-T) youth wing to protest a deteriorating political and economic crisis blamed on President Robert Mugabe's government.
The launch turned riotous when police stopped a planned march by the MDC-T youths, who were violently dispersed with tear smoke and water cannon.
Anti-riot police assaulted freelance journalist, Lucy Yassin, who was covering the protest, while rioters attempted to torch a downtown police base at the Market Square commuter pick-up site.
The Media Institute of Southern Africa (MISA-Zimbabwe) condemned the torching of the ZBC vehicle.
"MISA-Zimbabwe strongly condemns the torching of the vehicle as a gross violation of the media's right to cover events as they unfold without any hindrance or risk to their lives as provided for and protected by the constitution," said the media watchdog in a statement.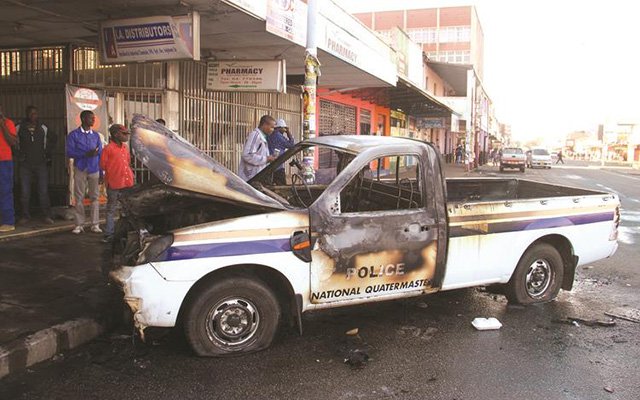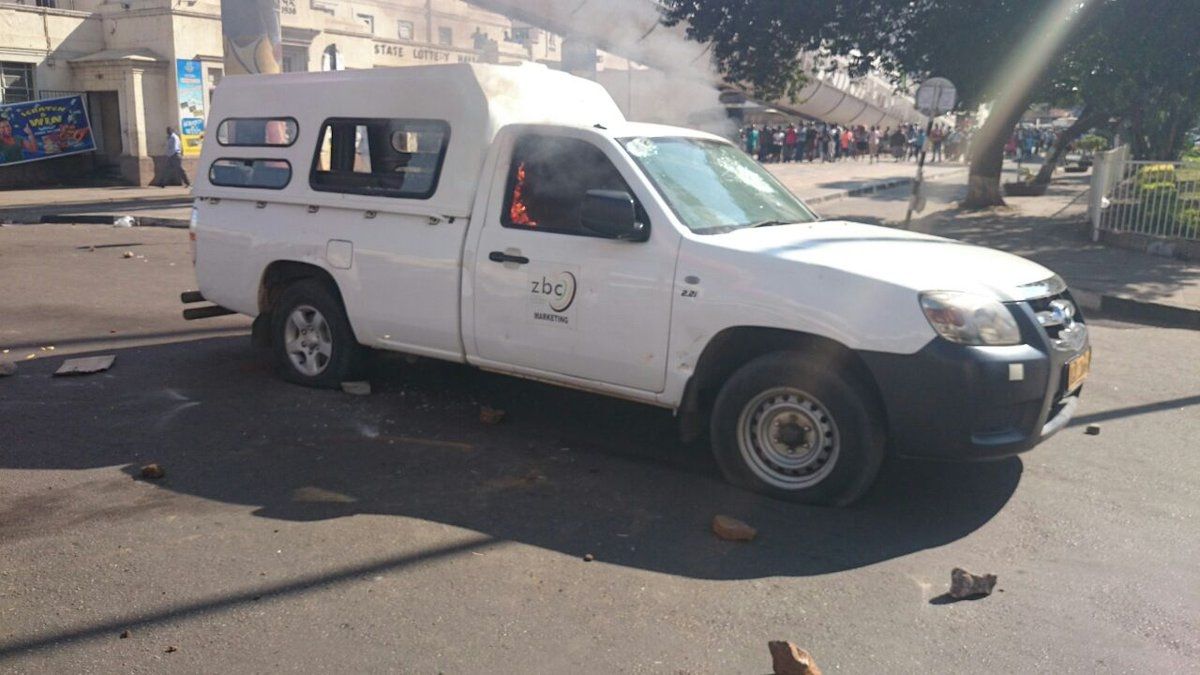 MISA-Zimbabwe urged journalists "to exercise extreme caution when covering violent demonstrations or potentially explosive situations".
"MISA-Zimbabwe therefore reiterates its call for journalists to constantly refer to the safety and security manuals of the profession when entering or covering hostile situations," added MISA-Zimbabwe. Nehanda Radio