Prosecution appeals Kereke sentence… says its too lenient
By Fidelis Munyoro
In a new twist to the case of former Bikita West Member of Parliament Munyaradzi Kereke, the private prosecution is appealing against the 14-year imprisonment imposed on the former legislator arguing that it was lenient.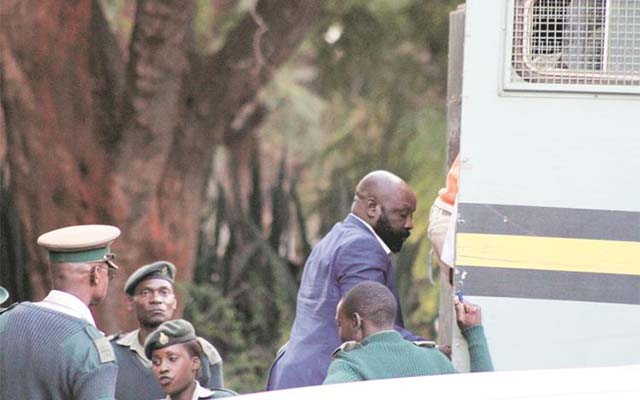 Through the private prosecutor, Mr Charles Warara, the victim's guardian Mr Francis Maramwidze yesterday filed a notice for leave against the sentence in the High Court.
The cross-appeal comes after Kereke last week filed an appeal against both conviction and sentence at the High Court.
Mr Maramwidze argues that the sentence imposed on Kereke was inadequate to meet the justice of the crime.
He wants the sentence set aside and substituted with a 20-year term of imprisonment.
Kereke was jailed for raping his then 11-year-old niece at gunpoint six years ago.
According to Mr Maramwidze's notice and grounds of cross-appeal, the lower court erred at law in failing to take into consideration the aggravating circumstances that are provided for in Section 65 (2) of the Criminal Law Codification and Reform Act (Chapter 9:23).
He listed several findings of fact that were made by the court that were aggravatory to Kereke. Mr Maramwidze says the complainant was a minor when she was raped.
A weapon, he says, was used in the commission of the offence. Mr Maramwidze also says Kereke was a close relative of the victim and had unprotected sex during the rape.
"In light of the findings of fact made by the court and the nature of the charge, I respectfully contend that the sentence imposed by the court a quo is inadequate," says Mr Maramwidze.
In this case, he says, it would be appropriate for Kereke to be sentenced to 20 years imprisonment with four years suspended on condition of good behaviour. Last week Kereke approached the higher court challenging both conviction and sentence.
He argues that the lower court grossly misdirected itself in turning a blind eye to the inconsistencies in the prosecution evidence. Kereke says the sentence imposed on him was excessive and wants it to be reduced to less than two years. The Herald