By Nhlalwenhle Ngwenya
King of Amangwe, Ntshosho Zwane 11, from Durban, South Africa encouraged his clan in Zimbabwe to start polygamous marriages in a bid to increase their dwindling population.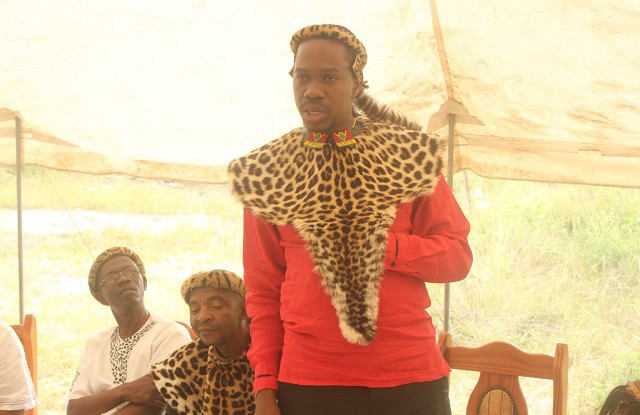 The King was speaking at the recently held annual Umgubho on Saturday in Ntabazinduna near Bulawayo. He was shocked after asking a crowd of about 500 people, if they were in polygamous marriages but none raised their hands in approval.
"How many men gathered here have more than one wife? This is completely unacceptable. People are supposed to have more wives so that our nation grows," said the King.
He further added that when next time he visits Zimbabwe he expected to find his subjects married to more than one wife.
"Next time when I return, I expect to find people having more wives. This is part of our culture and should be conducted in a proper traditional manner," he said.
He, however, said infidelity was a bad thing for the community.
"Infidelity is the cancer that is tearing apart social fabric. We now have many children without fathers! Well raised children need both parents to be around," he said.
"Young men and women should know their partners first before they rush into relationships," he said.
Ending his speech, he added that there was no place for witchcraft and thieves in society.
"That's why most people are failing to get blessings from God because they offer cows that are stolen. There are no blessings that come from stealing.
"Witchcraft has to stop at all costs, it has no place in society. It actually destroys our nations, we don't get any blessing from that," he said. B Metro