By NGWAKO MALATJI
Orlando Pirates striker Tendai Ndoro is refusing to vacate his romantic pitch after he was allegedly red carded by the landlord for failing to pay rent.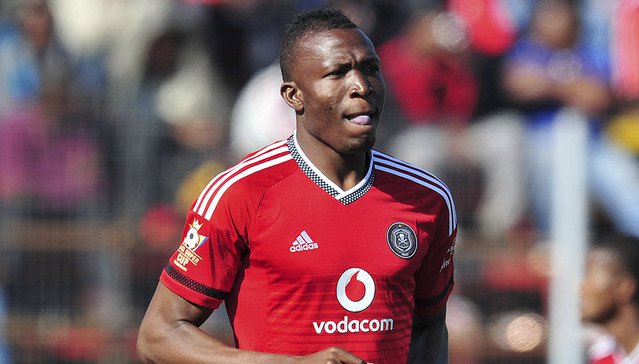 Sunday World sensationally learned that the Bucanneers' goal poacher was allegedly instructed by 21 Century Estate Agent Janna Williams to vacate the townhouse he is renting in Hill of Good Hope Complex in Midrand after failing to pay rent for two months.
Ndoro, who is understood to be earning about R150000 per month, could not be reached for comment at the time of going to press.
Pirates boss Floyd Mbele tried to locate the talented star to no avail.
Williams confirmed Ndoro was in arrears with his rent but could not be drawn into allegation that the footballer refused to leave the property. "Maybe it's because he is traveling too much. He has been up to date with his rent all along," he said.
Asked why they did not evict him, Williams said: "He has a wife and a small baby you see. You have to take that into consideration but I don't want to be involved if this thing is going to be in the papers."
One of the residents from the townhouse complex, who did not want to be named, said Ndoro signed a lease agreement to pay R7200 per month, excluding water and electricity. But the footie allegedly defaulted for two months and is currently over R15000 in arrears.
"The estate agent wanted to evict him and switch off the electricity and cut water supply to his house but didn't do so because his woman has a small child and it's winter," said the resident. Sunday World