Soldier found guilty of murdering ex-girlfriend in frenzied attack
By Katey Storey
UNITED KINGDOM – This is the soldier found guilty of murder after repeatedly stabbing his former girlfriend in a frenzied attack.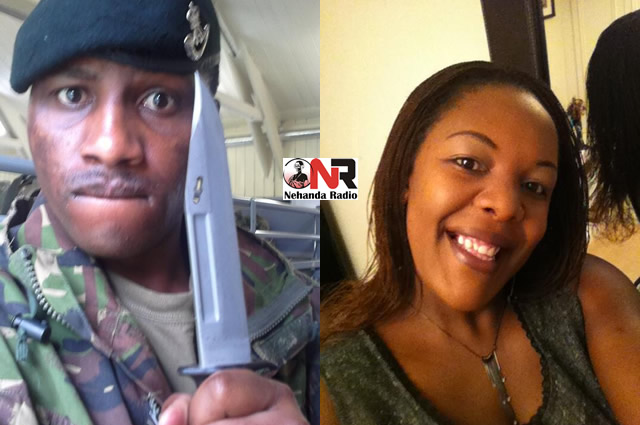 Josphat Mutekedza 'lay in wait' for nurse Miriam Nyazema, 37, after breaking into her home in Shawclough Way, Rochdale , in July last year.
When she returned home with a male friend, an enraged Mutekedza grabbed her round the neck before threatening her with an imitation gun.
A scuffle followed which culminated in powerfully-built Mutekedza stabbing the Zimbabwean-born 23 times in the face, head and chest with such ferocity that the blade snapped and was left protruding from her back.
Mutekedza, 36, admitted killing care home nurse Miriam, but denied murder, and claimed that he was acting in self-defence.
He told the trial Miriam pinned him to the floor of the kitchen during a fight, but he managed to sit up and pull a knife from a drawer before stabbing her.
He said: "I was just trying to get anything. I was on the floor and there was two of them.
"That's when I stabbed Miriam.
"I don't remember stabbing her more than once."
But a jury at Bolton Crown Court took just one hour to find him guilty of murder.
The trial heard how Mutekedza, was originally from Zimbabwe and a private in the Territorial Army.
A picture taken from his Facebook page shows him in army uniform brandishing a large knife.
He had made two 999 calls from the scene telling the operators 'I stabbed someone' and 'she was cheating on me'.
He was arrested at the scene in a blood covered white shirt.
The attack happened as Jacob Chigombe watched on in horror. Prosecutors say that he and the nurse had an embarked on a new relationship following her split with Mutekedza.
However giving evidence via videolink from Zimbabwe, Mr Chigombe had denied that the pair had been in a relationship.
Miriam worked at Shaw Side care home, a Bupa-run home in the Shaw area of Oldham, where whe had been a member of staff there since 2002.
Mutekedza, from Eastbourne, is due to be sentenced on Friday. Manchester Evening News