Suspended cop 'tries to rape pregnant teen'
By Whinsley Masara
A police officer who is serving a suspension for demanding bribes to clear livestock has been arrested for attempting to rape a pregnant teenager at Jotsholo Police Station.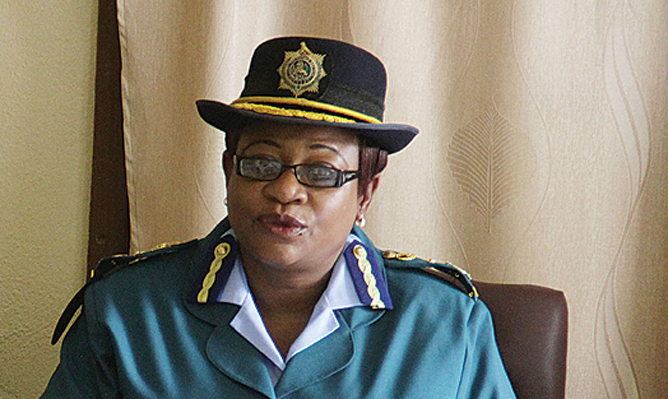 Augustine Gumbo, 27, a constable, was allegedly caught naked after he broke into the witness quarter at the station on Saturday at around 11PM and tried to force himself on the 16-year-old.
Gumbo has a pending court case for abuse of office and forgery. The teenager is a State witness in a case where her husband, 22, allegedly slept with her and impregnated her when she was 12-years-old.
Her family allegedly agreed to let him marry her at the time but reported him to the police when he failed to pay lobola after she got pregnant for the second time. He was being held at the station pending a court appearance.
Police sources said Gumbo lusted after the young girl when he saw her doing menial chores at the station on Saturday afternoon. "Gumbo then came back later that night and tried to ravish the five months pregnant teen," said a source.
"He entered the room where the witness slept, which is next to the charge office and jumped into her blankets and tried to rape her," said the source.
Officers in the charge office were alarmed by the heavy struggles in the witness' room.
"They said the sound of falling furniture prompted them to check what was happening. They found the woman trembling with fear. She told them someone had attempted to rape her," said a police source.
"The officers started to look around using a torch and found Gumbo, who was dressed only in a shirt, hiding under a table. Realising he had been caught, he asked his colleagues to forgive him and let him go."
The source said one of the police officers refused and said he would never protect a rapist. "The officer said he would arrest even his own father if he found him raping someone," said the source.
When the 16-year-old broke the news to her husband the following day he allegedly ran amok. "He charged at officers and threatened to beat up everyone at Jotsholo Police (Station). He accused police of arresting him so that they could have his wife for themselves."
National police spokesperson Chief Superintendent Paul Nyathi declined to comment saying the case was now in court. "The matter is now under trial and you should get comments from the court." The Chronicle