Students without Ordinary Level Mathematics will not be allowed to graduate from high school and enrol into tertiary institutions as the new education curriculum now emphasises on Maths and Science subjects, Primary and Secondary Education Deputy Minister Professor Paul Mavhima has said.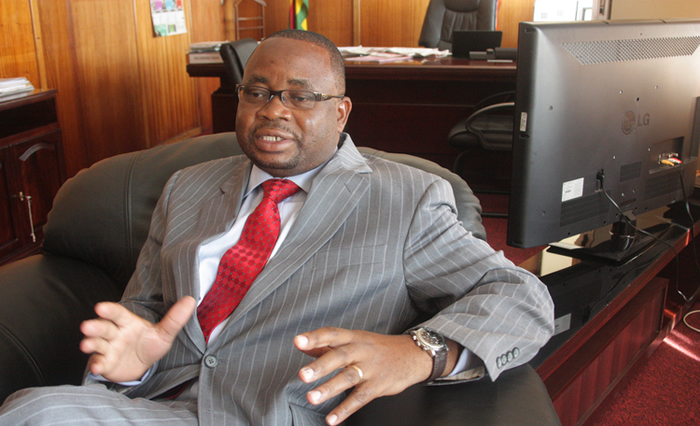 This comes at a time when Government is embarking on a massive teacher capacity building exercise aimed at upping the skills of teachers in areas of Science, Mathematics and Technology. The first phase of the programme targets more than 2 500 primary and secondary school teachers as the Government gears for the successful implementation of STEM (Science, Technology, Engineering and Mathematics subjects).
Of the more than 2 500 teachers targeted in the first phase, Government will sponsor more than 600 of them. Polytechnic colleges have also started barring students without O-level Maths from proceeding with their studies, as those without Maths can only do national certificate, but can not proceed to diploma level.
Higher and Tertiary Education Deputy Minister Dr Godfrey Gandawa said by insisting on Maths at polytechnic colleges, the ministry was "cleaning up other people's mess". "We have to rectify this problem, it's unfortunate that we found it already there when we assumed office so we have to rectify it as it has been brought to our attention," he said.
He said students that were barred from proceeding with their studies should not have been enrolled initially as they did not meet the grade but were somehow "smuggled" into the system, posing challenges for the ministry. Prof Mavhima said Mathematics, like English, should be a pre-requisite for any tertiary programme.
"That is what we want as Government that every student should have Mathematics for them to be admitted into tertiary institutions. Maths should be a pre-requisite just as English is pre-requisite for tertiary education.
"This is a deliberate stance that we are taking as a nation because we want to use STEM as the foundation for industrialising. This is what Japan has done, this is what Malaysia did and China too. We are saying that is the way to go," Prof Mavhima said.
Prof Mavima said the development of skills for teachers at primary and secondary schools in the country for Science, Technology, Engineering and Mathematics subjects comes at the backdrop of the realisation that it was his ministry that feeds the students into the tertiary institutions of the country. He said it was therefore the primary and secondary curricula which is supposed to be the focal point in the entire development of these subjects.
"We have a lot of measures that we are putting in place as a ministry to ensure that there is a zero-in on Science, Mathematics and Technology subjects from a very early stage of our education. The ministry is targeting more than 2 500 teachers for a capacity building exercise and more than 600 will be sponsored by the ministry.
"This is just the first phase as we are planning to have the teacher capacity building in phases. We want our students to desist from treating these subjects as impossible. We want to have a lot of experts in these areas and thus the need to have our teachers up their skills so that our children learn these subjects from an early stage all the way to high school and ultimately to the various tertiary institutions.
"We don't have sufficient teachers in these areas and our focal point in the skill enhancement programme that the Government is enrolling for our teachers is Bindura University," said Prof Mavhima.
He said contrary to the misconception that STEM was for tertiary institutions, the Ministry of Primary and Secondary Education was meant to be the primary driver of the programme from the start of learning. Prof Mavhima said STEM was driven by the need for science and technology skills in various facets of the economy, something that the Government even highlighted in its Zim Asset economic blueprint.
He added that there was a significant skills shortage in STEM-related fields, not just in Zimbabwe, but on a global scale. Locally, he said, areas of economic importance like mining, agriculture and telecommunications were constantly expanding in scope, creating the need for a continued replenishment of talent. He said at tertiary level, there have to be measures to ensure that the increased number of STEM students was translated to viable skills that benefit the economy.
"While we might encourage more students to become engineers, they would need to plough those skills into the country for the move to be rewarding. Admittedly we have a shortage of Maths and Science teachers in the country's schools and the measures that the Government has put in place as well as the incentive that goes with it is expected to boost the numbers in the areas of science and technology. This is a major paradigm shift where focus will be given to these subjects although this is not to say we should ignore other subjects," added Prof Mavhima.
He could not be drawn into giving the actual figures of teachers for Science and Mathematics subjects that are required in the country's schools. Recently, the Ministry of Higher and Tertiary Education, Science and Technology Development announced that pupils who wish to pursue Maths and Sciences at A-level this year will be put on scholarship. Sunday News