By Mugove Tafirenyika and Fungi Kwaramba
HARARE – Vice President Emmerson Mnangagwa's mooted ambitions to succeed President Robert Mugabe suffered another devastating blow on Wednesday when a stormy Zanu PF politburo meeting endorsed the suspension and expulsion of dozens of his supporters around the country.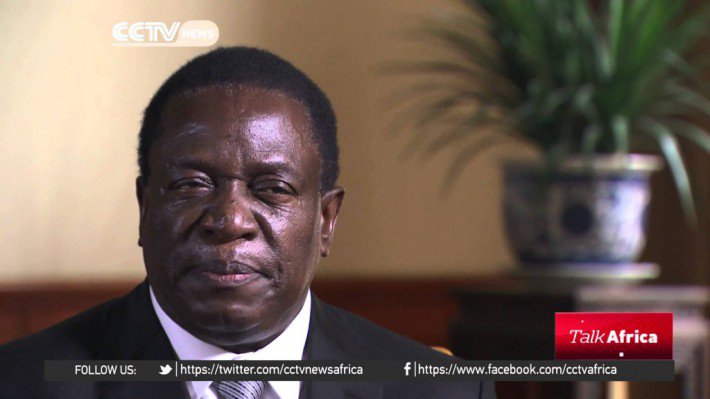 Well-placed sources who spoke to the Daily News yesterday said so explosive was the politburo get-together that a female Cabinet minister and perceived staunch Mnangagwa ally allegedly wept uncontrollably in the meeting, amid fierce factional fighting — and as a stunned Mugabe apparently watched the farce in stony silence.
One of the sources said more senior party officials loyal to Mnangagwa were set to face the chop in the next few months, as the post-congress Zanu PF's factional and succession wars continue to escalate, and as the VP's party enemies ratchet up the pressure on him and his supporters.
The embattled Mnangagwa is said to have not personally attempted to either oppose or stop Wednesday's suspensions and expulsions during the politburo's deliberations, appearing instead to "look up to president Mugabe for direction and help, but Gushungo (Mugabe) never said a thing".
Among the officials who were either expelled or suspended on various allegations, including those related to fanning factionalism, included former Manicaland women's league boss Happiness Nyakuedzwa and former Mashonaland Central youth league chairperson Godfrey Tsenengamu, who was suspended for five years.
In addition, former Harare provincial chairperson Godwills Masimirembwa, former Harare women's league chairperson Ratidzo Mukararati, and former Masvingo chairperson Paradzai Chakona, all had their votes of no confidence upheld.
"Two MPs, Sylvester Nguni (Mhondoro Mubaira) and Chriswell Mutematsaka (Guruve South) were expelled outright from the party for having joined (former vice president Joice) Mujuru's People First party.
"The politburo also resolved that all acting provincial chairpersons be made substantive with immediate effect, and Masvingo was directed to find a replacement for Chakona," a politburo member revealed.
Another source claimed that there had also been "a fierce row" between First Lady Grace Mugabe and Water minister Oppah Muchinguri-Kashiri, which had allegedly left the latter battered and in tears.
"Team Lacoste (Mnangagwa camp) received a mighty beating in the meeting. People like (political commissar Saviour) Kasukuwere and (deputy youth league secretary Kudzanai) Chipanga vigorously lobbied for the ouster of Mnangagwa's supporters, especially in Manicaland where the vote of no confidence on Nyakuedzwa was upheld," a politburo member who claimed to be "non-aligned" said.
Muchinguri-Kashiri — who is allegedly aligned to Mnangagwa and has recently been locked in a vicious power struggle with Grace's supporters in Manicaland — is said to have started the fight with the first lady whom she accused of fuelling infighting in the troubled province.
Muchinguri-Kashiri, according to insiders, allegedly told Grace that she was the most senior party official in the province and thus always needed to be consulted on important decisions impacting on the region — apparently further insinuating that Grace had so far failed to run the women's league properly.
"This angered Amai (Grace) and as she spoke, she got angrier and angrier saying 'wakabvira kare uchindijairira … (You have never respected me)"— apparently going on to give Muchinguri-Kashiri a severe tongue-lashing which resulted in the Water minister crying.
Ironically, the two women were buddies only last year when they worked together to oust former vice president Joice Mujuru from power. In addition, Muchinguri-Kashiri relinquished her post as women's league secretary to make way for Grace.
Mugabe is said to have avoided joining the bust-up, only speaking much later when he appeared to admonish both Muchinguri-Kashiri and War veterans minister Christopher Mutsvangwa for often flaunting their liberation war credentials to get special treatment in the party.
"The president acknowledged the important role the war veterans had played, and continued to play, but warned that their continued deification could divide Zanu PF," another source said.
According to this source, Kasukuwere reiterated his previous description of some war veterans as drunkards, saying "we respect war veterans but only if they are respectable themselves. If they are drunkards we will not respect such war veterans".
Meanwhile, other well-placed sources have also told the Daily News that more senior officials loyal to Mnangagwa were set to face the chop as his party enemies ratcheted up the pressure on him and his supporters.
One of the sources claimed that Mnangagwa's "misfortune" was that "two of his biggest party rivals", Kasukuwere and Vice President Phelekezela Mphoko, were allegedly "squeezing him and his allies" on two fronts. Daily News