By Ntombiyolwandle Ndlovu
BULAWAYO – Inkululeko Yabatsha School of Arts (Iyasa) is well known for having nurtured several artistes who after refining their act ditched the posse and pursued solo careers.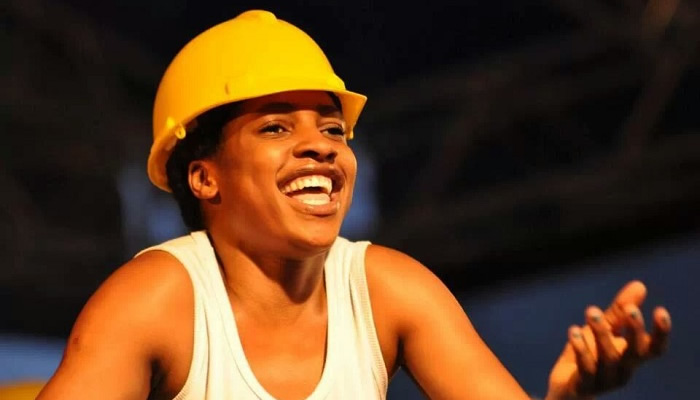 Names such as Sandra Ndebele, Prelude Sibindi, Noma Mkhwananzi and Future Sibanda come to mind when talking about those who were groomed at Iyasa, but are now independent artistes in their own right.
However, one individual has stuck with the group since its inception and is now regarded as one of the veterans and leaders of the multi-award-winning ensemble.
Sibonisiwe Sithole has remained steadfastly committed to the growth of Iyasa and has also nurtured new group members.
Iyasa, directed by former Mpopoma High School teacher Nkululeko Dube, is 14 years old now and Sithole was right there when the group was at its infancy when she was just 19.
It's been over a decade now and she has navigated through all the challenges that come with being a female dancer. The dancer-cum- actress is the current long-serving member at the Bulawayo-based side.
At 33, the ever-smiling artiste has not slowed down and strongly feels that nothing will stop her from displaying her prowess on the dance floor.
"I am very grateful to have stayed this long with Iyasa. I was there when the group started and the fact that I am very much in love with the company at Iyasa and arts in general has made me stay this long with the group. At first it was hard but then as time went on it became easy as I learnt how to dance professionally and entertain people," said Sithole.
Despite the fact that others have joined and left the group, Sithole says that for her it is an honour to be the longest-serving member of the group. She does not rule out leaving the group but for now she says she is staying put.
"I am very privileged to have stayed such a long time with Iyasa and at the moment I have no plans of leaving the group as yet. I will only leave the group when l have gained the experience that I need in the arts industry and I can establish something of my own that will have a bright future like this group.
"I have gained a lot of experience with Iyasa and I now have a better understanding of the arts because of the group. I have toured most parts of Africa and European countries such as Sweden, Germany, Austria and Spain," she said.
While some artistes diversify their livelihoods, Sithole revealed that she has no other source of income outside the arts industry.
"I am a full-time artiste and dancer. For me dancing is a full-time career," she said.
Sithole says that her father inspired her to become a dancer.
"My father was a person who loved music and I would attend dance shows with him and I ended up being in love with dance and arts. I can say he was my inspiration because I ventured into arts because of him," she said. Sunday News