Mabvuku residents yesterday thronged the Nyazema family home to pay their last respects to Miriam Nyazema, who was said to have juggled three husbands before she was stabbed to death by her married lover in the United Kingdom on July 28.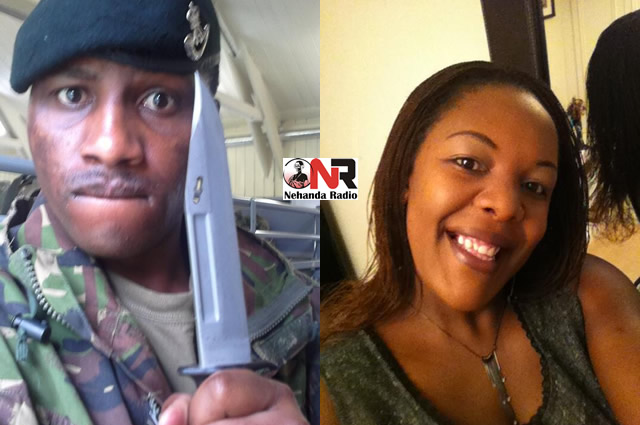 Miriam was stabbed to death by her married lover and member of the British army Josphat Mutekedza (35) after she was caught accommodating her visiting Zimbabwean lover and business man Tizai Chigombe (45).
What baffled mourners was the presence of both the Mutekedza and Chigombe families who were united by the deceased's affair with their sons.
"Her beauty failed her and we are sorry about this. Now mourners are awash with the news after realising the presence of three families united by Miriam's affairs ," said one of the mourners who arrived at the house.
"Asi parunako mwana wekwa Nyazema anga akarurama zvake," added the mourner.
Miriam 's body was expected at her maiden family house yesterday and is expected to be taken to Macheke for burial.
Miriam was dating Mutekedza for some time. This is despite the fact that he was married and had his wife and children living in Eastbourne (UK). It's alleged that when Miriam realized that he was married she broke up with him.
Ironically her next boyfriend was to be a married 45-year-old businessman, Tizai Chigombe, who is based in Zimbabwe and has a house in Harare's Borrowdale suburb. Its alleged that Tizai left Zimbabwe telling his wife that he was going on a business trip.
On the night of the murder, Tizai was at Miriam's house. A charged up Mutekedza then went to the house and saw the new lover there. He initially went away without incident before coming back later. A scuffle ensued and he stabbed her.
Police received reports of a man with a gun and of shots being fired. Miriam was found with stab wounds. She died later at hospital. When police arrived at the scene they arrested both men. Tizai was later released without charge.