By Staff Reporter
MANCHESTER – The tragic murder of Zimbabwean nurse Miriam Nyazema (35) in Rochdale last week has sent a chill down the spine of many Zimbabweans across the globe. But what drove her alleged killer, British army soldier Josphat Mutekedza (35), to commit such a heinous crime?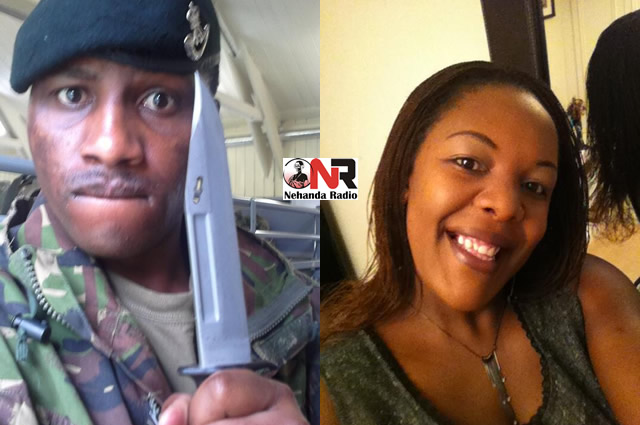 Nehanda Radio has been trying to piece together the disturbances that took place on Shawclough Way in Rochdale at 9.50pm last week on Wednesday. In interviews with family and friends we have been able to gather the following.
Miriam was dating Mutekedza for some time. This is despite the fact that he was married and had his wife and children living in Eastbourne. It's alleged that when Miriam realized that he was married she broke up with him.
Ironically her next boyfriend was to be a married 45-year-old businessman, Tizai Chigombe, who is based in Zimbabwe and has a house in Harare's Borrowdale suburb. Its alleged that Tizai left Zimbabwe telling his wife that he was going on a business trip.
On the night of the murder, Tizai was at Miriam's house. A charged up Mutekedza then went to the house and saw the new lover there. He initially went away without incident before coming back later. A scuffle ensued and he stabbed her.
Police received reports of a man with a gun and of shots being fired. Miriam was found with stab wounds. She died later at hospital. When police arrived at the scene they arrested both men. Tizai was later released without charge.
Nehanda Radio understands he has been barred from returning to Zimbabwe and is being kept at an undisclosed hotel. Our sources tell us he is the only witness to what happened and his testimony will be key in the murder case against Mutekedza.
Mutekedza has been charged with murder and firearms offences. He has already appeared at Manchester Magistrates' Court last week and has been remanded in custody for another hearing on the 16th of October.
Residents in the quiet suburb have spoken of their shock at the incident.
Paige Pedgrift, who lives on Shawclough Way, said earlier: "It was so traumatic.
"I saw five police vans, lots of ambulances and the helicopter. I've not been to sleep all night, I was so frightened. There's never any trouble around here, it's always really nice and quiet."