Prominent exiled Zimbabwean writer Chenjerai Hove (56) has died.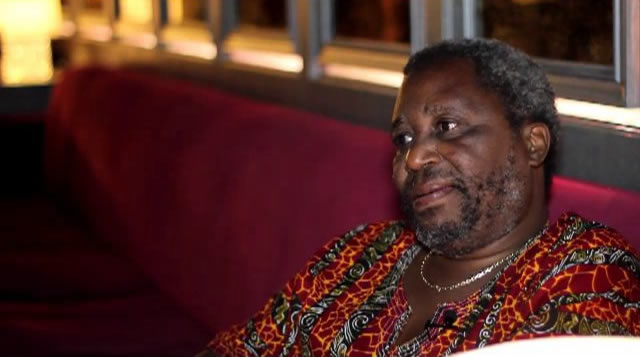 According to one of his friends Chirikure-Chirikure, Hove died Sunday afternoon in Norway after succumbing to liver failure.
As a critic of the policies of the Robert Mugabe regime, the award winning author lived in exile in the United States and Europe.
Hove was, a few years ago, unable to travel to Zimbabwe to bury his mother when she passed away on his 54th birthday.
"She promised not to die before I came back, and I promised not to die while in exile," Hove said at the time.
In the February 2010 interview Hove said he was puzzled that the Zanu PF regime had once sent four armed policemen to apprehend him on trumped-up charges.
"I don't really think I'm an enemy of the state. They just fear a writer. I don't even kill a chicken."
He recounted at least five serious attempts on his life – along with never-ending death threats that once brought his mother to tears.
The son of a local chief, Hove was born in Mazvihwa near Zvishavane, in the then Rhodesia. He attended school at Kutama College and Marist Brothers Dete.
After studying in Gweru, he became a teacher and then took degrees at the University of South Africa and the University of Zimbabwe.
Hove also worked as a journalist, and contributed to the anthology And Now the Poets Speak.
His publications include:
•    And Now the Poets Speak (co-editor; poetry), 1981
•    Up In Arms (poetry), Harare: Zimbabwe Publishing House, 1982
•    Red Hills of Home (poetry), 1984; Gweru: Mambo Press, 1985.
•    Bones (novel), Harare: Baobab Books, 1988; Heineman International AWS, 1989.
•    Shadows (novel), Harare: Baobab Books, 1991; Heinemann International Literature and Textbooks, 1992.
•    Shebeen Tales: Messages from Harare (journalistic essays), Harare: Baobab Books/London: Serif, 1994
•    Rainbows in the Dust (poetry), 1997
•    Guardians of the Soil (cultural reflections by Zimbabwe's elders), 1997.
•    Ancestors (novel), 1997. ISBN 0-330-34490-0
•    Desperately Seeking Europe (co-author; essays on European identity), 2003
•    Palaver Finish, essays on politics and life in Zimbabwe, 2003
•    Blind Moon (poetry), 2004.
•    The Keys of Ramb (children's story), 2004
Honours and awards
•    1983 Special Commendations for the Noma Award for Publishing in Africa, for Up in Arms
•    1984 Inaugural President, Zimbabwe Writers Union
•    1988 Winner, Zimbabwe Literary Award, for Bones
•    1989 Winner, Noma Award for Publishing In Africa, for Bones
•    1990 Founding Board Member, Zimbabwe Human Rights Association (Zimrights)
•    1991-94 Writer-in-Residence, University of Zimbabwe, Zimbabwe
•    1994 Visiting Professor, Lewis and Clark College, Portland, Oregon, USA
•    1995 Guest Writer, Yorkshire and Humberside Arts and Leeds University, UK
•    1996 Guest Writer, Heinrich Böll Foundation, Germany
•    1998 Second Prize, Zimbabwe Literary Award, for Ancestors
•    2001 German-Africa Prize for literary contribution to freedom of expression
•    2007-08 International Writers Project Fellow, Brown University