By Sophia Chese
HARARE – Sungura giant Alick Macheso's long-awaited album seems to be finally on the verge of seeing the light of day with a pre-launch show scheduled for next week.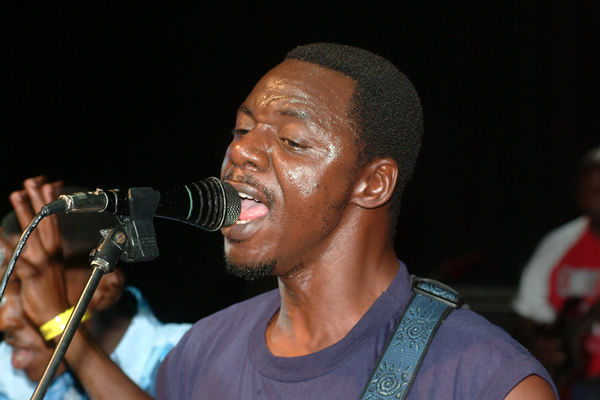 This is the first time that Macheso will be launching an album since he ventured into music in the 1990s.
The"Madawu" hitmaker, who recently became a grandfather, appears to have put his house in order. Since the release of his album "Kwatakabva Mitunhu" fans have been waiting for the musician's new offering. A lot has been said with several reports suggesting that the sungura maestro was due to release his new album in 2013.
There was talk of him withholding the release because citing piracy which sees illegal copies flooding the market within hours of artistes releasing their music.
Last year he vowed that he was going to release the album without fail but still nothing materialised.
His new manager, Lucky Macheso, said there was something in the pipeline. "The album is coming and we have a gig on the 16th of this month at Dandaro Inn where the sungura maestro is set to unveil the songs that are on the new album," he said.
He said they have been working on the new album but have taken their time since they wanted to come up with a good project.
"We have been working on the album and can assure our fans that everything is in place for the new album, so the pre-launch is set to give our fans what we have in store for them and from what we have they are going to see that it is worth the wait.
"We are going to have the actual launch on a date to be announced but for now we going to have the pre-launch," he said.
Dubbed "Alick Macheso Album Pre-launch", the organiser of the event Dandaro Inn manager Oscar Nembire, said the show was an assurance to Macheso fans that the musician really has something up his sleeve. "Having kept fans waiting for a long time, the event will give fans an opportunity to know and get a feel of what is in store for them,
"What is interesting also is that BaSharo will unveil the songs in full meaning to say the event will see him performing all the songs on the much-awaited album,' he said.
In apparent cognisance of the attraction of Zim dancehall in spite of condemning the genre in the past Macheso has invited "Chibaba" Soul Jah Love, Potifar Mopo and DJ Cables to perform at the pre-launch.
It is yet to be seen if the album is powerful enough to help him retain his status as the darling of fans of sungura music. Macheso's previous albums include "Kwatakabva Mitunhu (Kure Kwekure)", "Zvinoda Kutendwa", "Ndezvashe-eh", "Vapupuri Pupurai", "Zvido Zvenyu Kunyanya", "Zvakanaka Zvakadaro", "Simbaradzo" and "Magariro". The Herald