Bulawayo soldier swaps girl (7) for dead owl
By Mashudu Netsianda
BULAWAYO – A soldier based in Bulawayo sneaked into his neighbour's house in Kensington suburb and kidnapped the family's seven-year-old daughter before leaving behind a dead owl and a black bag in the yard, sparking satanism fears.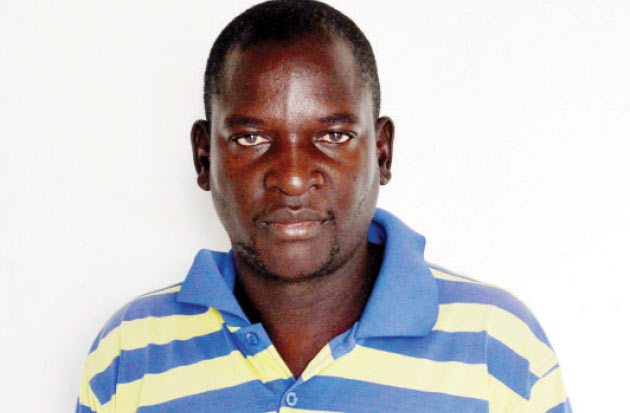 The father of the abducted girl, Dennis Moyo, 46, yesterday narrated how the suspect, Njabulo Tshuma, sneaked into his home shortly after 11.45PM on Tuesday and abducted his daughter, a Grade Three pupil at Umguza Primary School.
"We were sleeping with my wife in our bedroom when I woke up to the sound of footsteps. I left my bedroom to check where the sound was coming from and I got suspicious when I discovered that my daughter wasn't in the lounge where she sleeps," said Moyo.
He said on stepping out of the house, he spotted Tshuma fleeing through the gate carrying his daughter.
Moyo said the suspect had covered the girl's mouth so that she could not scream.
"I saw a man fleeing carrying my daughter and chased after him and when he realised that I was catching up, he dropped the girl and continued running," said the terrified father of three.
Moyo, who managed to positively identify Tshuma in the dark, said he took his daughter and went back home where upon arrival he found a bag containing Tshuma's pay slip, among other documents.
"I suspect that Tshuma dropped the bag as he fled in the dark and didn't realise it," he said.
Moyo's wife, Christine, said they suspected that Tshuma could have abducted their daughter for ritual purposes after they also found a dead owl in the yard.
"Soon after the incident, we found a dead owl tied with a red string. We believe that it could be something to do with satanism. We're now living in fear after this incident," she said.
Moyo said soon after the incident, he followed Tshuma to his home and found the gate locked.
"I then went to Kensington Police Base and filed a report before I joined the police who went to Tshuma's home where they managed to arrest him," he said.
Bulawayo Provincial police spokesperson Inspector Mandlenkosi Moyo yesterday said they were not aware of the incident.
"The report hasn't yet been brought to us, however, we'll contact the relevant police station and come back to you," he said.
The incident comes barely a week after another woman had her newly born baby stolen by a bogus nurse at St Luke's Mission Hospital in Lupane.
The mother, only identified as Evers, 32, delivered by caesarean section on Thursday last week. Expecting mothers and those who have delivered at the hospital are now living in fear after the baby-snatcher left a chilling message written on a piece of paper outside the hospital.
The piece of paper had the message: "Hospital staff you are Satanists who live on human blood".
The woman who stole the baby was spotted outside the hospital premises in the early hours of Friday morning carrying the baby by two people who were coming for an early morning visit to the hospital. The Chronicle