By Winstone Antonio
UNITED KINGDOM – based Victor Masimba Takadiwa, who had a fling with Afro-jazz sensation Pah Chihera in the past, has reportedly leaked a self–recorded video clip of a whimpering Pah Chihera begging for reconciliation.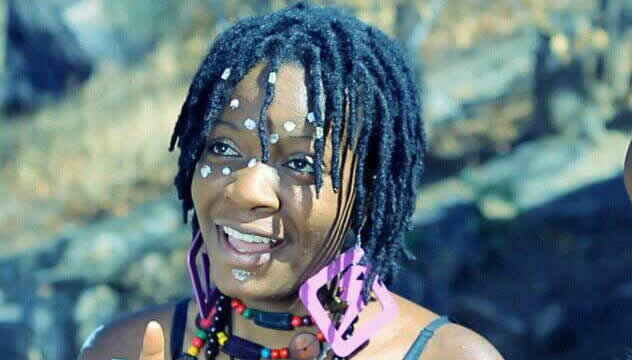 The one-minute and 12 seconds video clip, which was apparently recorded two years ago at the height of their affair, has gone viral on social networks like WhatsApp, Facebook and You Tube.
NewsDay is reliably informed that Pah Chihera is now in a relationship with someone who is preparing to marry her.
Sources close to the developments say the video leakage was meant to destroy the joy she has found in this new relationship.
Although the jazz musician declined to give details about the matter, sources said Takadiwa allegedly leaked the clip to spite Pah Chihera after her refusal to feature on his forthcoming riddim that is being produced by Mount Zion Records.
A Riddim is a Jamaican Patois pronunciation of the English word rhythm, produced so that a musician would come up with lyrics to go with the beat.
In the video, a sobbing Pah Chihera is featured apologising to Takadiwa for having done him wrong and asking him to give her a second chance.
"Hi Victor, I miss you and what I am asking from you is a second chance, Victor. I promise I will change and will not hurt you again," she said.
According to the clip, it appears as if Takadiwa had allegedly ordered Pah Chihera not to talk to someone only identified as Ronny, but she disobeyed.
"I admit what I did was wrong I promised that I will not talk to Ronny, I have changed and will not hurt you again. All I am just asking from you is a second chance; I promise I will never hurt you," she said.
Many questions have been posed with some suggesting that it might be a publicity stunt by Pah Chihera, but the musician denied such allegations.
Speaking to NewsDay yesterday, the Runonzi Rudo hit maker said she sent the video to Takadiwa two years ago during their short -lived relationship.
"I don't want to talk much about that video since it is a forgotten and closed chapter in my life.
"I am in a serious relationship with my husband-to-be so I don't want to talk about my past," Pah Chihera said.
Sources allege that Takadiwa has been pestering the musician for some time so as to reconcile.
"This is a long story and I know how it all started. These guys (Pah Chihera and Victor) dated, but the relationship did not last because of distance, among other issues, and Pah Chihera is the one who decided to call it quits and this did not go down well with Victor," said one source.
Efforts to get a comment from Takadiwa, were unsuccessful. NewsDay