By Pamela Shumba
BULAWAYO – MDC leader Professor Welshman Ncube has suffered another blow after the party's spokesman, Nhlanhla Dube, yesterday confirmed he had quit his position and resigned from the party.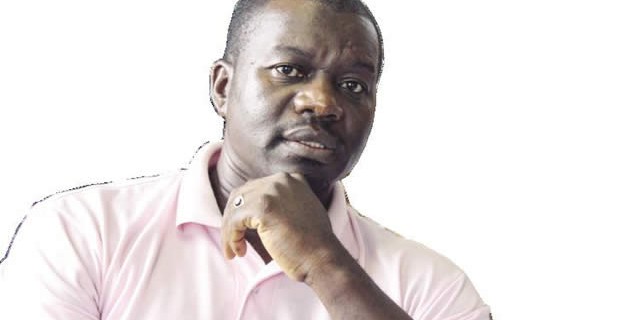 This comes barely a month after two key officials — secretary general Priscilla Misihairabwi-Mushonga and vice chairman Frank Chamunorwa — resigned from their positions.
Dube cited the "callous abuse and character assassination" in the party which had "gravely affected my personal space" as the key reason why had had made the decision.
Dube, like Misihairabwi-Mushonga and Chamunorwa before him, feels Prof Ncube is surrounded by a group of acolytes who have convinced him that a "gang of four" — with party chairman Goodrich Chimbaira being the fourth — would not support him as leader of the United Movement for Democratic Change (UMDC), a new party to be formed through the merger of the MDC and MDC Renewal at a forthcoming joint congress.
Dube was disappointed Prof Ncube did not rein-in some of his supporters who have been launching personal attacks at the four senior officials.
He said in a letter to Prof Ncube, seen by The Chronicle: "I took the opportunity to speak to these unfortunate circumstances and misplaced political agenda at our last meeting of the national standing committee in Bulawayo. I opened myself up to scrutiny with the hope of initiating debate for purposes of transparently dealing with the allegations.
"Sadly there was no appetite to interrogate these matters then. This callous abuse and character assassination has in the meantime gravely affected my personal space. I'm thus unable to continue serving with a clear conscience amidst the contradictions at play."
Dube said "a lot has been said and insinuated, but by far the most disappointing was the spurious accusation that I have been working covertly in an imaginary group of four members of the party's leadership, organising a rebellion against your continued and future leadership of the party."
He added: "No words can adequately describe my very deep disenchantment with the deeds of those people who I believed shared my passion and vision in our common struggle."
He told Prof Ncube that he believed "taking a back step would allow the party to focus on its important work at hand without unnecessary contradictions and damaging suspicions of fragmentation within the leadership."
Dube resigned on March 10, but waited until yesterday to make public his exit after Prof Ncube had asked him to wait until he had returned from the United Kingdom. In the interim, Dube spoke to a Prof Ncube emissary who could not talk him out of resigning from his post and quitting the party altogether.
Last night, Dube told The Chronicle that he was "taking a break from partisan politics".
Before Misihairabwi-Mushonga quit last month, the MDC youth assembly wrote to Prof Ncube calling for her ouster after she described the opposition party as a "junkyard".
The latest resignations to hit Prof Ncube's MDC follow the damaging departures of Qhubani Moyo, the party's former director of policy and research who is taking a sabbatical from politics, and former Bulawayo spokesperson, Edwin Ndlovu, who joined the MDC-T. The Chonicle