By Takura Zhangazha
OPINION – Econet Wireless Zimbabwe has over the years come to be a key player in Zimbabwe's national political economy.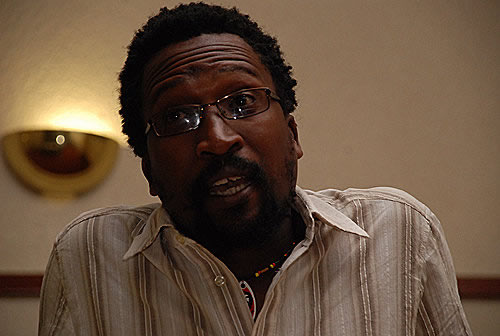 Recently, a local weekly The Zimbabwe Independent published a story on its front page that Econet had bailed out the government to the tune of US$ 30 million. The story had also appeared on a web based business news agency, The Source.
This is not the first time government has either solicited or somewhat emphatically ensured either Econet or other mobile phone companies provide it with urgently needed money.
In the years of the inclusive government, the former Minister of finance was occasionally at loggerheads with telecommunications companies over what he described as the ripping off the poor for super profits.
In earlier instances, it was reported that telecommunications companies and their subsidiaries were arm-twisted to fund the constitutional referendum and in part, also the elections in 2013.
So there is a somewhat complex relationship between government and mobile phone operators. . This may be as a result of the fact that at a time when the economy is at a downturn, the telecommunications sector stays afloat. And lucratively so.
The largest mobile phone company Econet Wireless Zimbabwe however is almost always the one that interests government. Not least because of the history around its formation and initial hostility to its existence.
It is the best performing of them all and makes the most revenue by a long shot. Its relationship with government however appears to have shifted from general suspicion to one in which there seems to be a quid pro quo understanding.
Government allows it to expand not only its core business but also enter the other sectors such as banking, insurance, health and vehicle tracking which already had other players registered under different pretexts. While there have been some complaints from the banking sector, Econet has not been deterred.
So when a story appears that it has given government a loan to pay civil service salaries, it is initially surprising but in the final analysis part of a growing tendency in the relationship between the two.
And it appears to be an increasingly symbiotic one which bodes the question, just exactly how much influence dies Econet Wireless have over the government. Or alternatively just how much influence does government want the company to have?
In the latest transaction, Econet states it did not lend money to the government. Instead it defines the transaction as a NetOne debt repayment agreement.
The inference is that government has merely taken over the debt its parastatal/public enterprise has with a private company. Either way, money was transferred from one account to another with the government being the key beneficiary.
One could argue that it is a good thing that government can look to local companies to bail it out to the tune of millions of dollars. Add to this the possibility that Econet is being somewhat patriotic and it would appear that the relationship is a cozy one. In reality things may turn out to be different. Not that there will be acrimony but that eventually government may owe Econet not only too much money but also political capital.
This is a development that may see the latter company expand even further with the knowledge that the hurdles it might face from government will possibly be fewer. After all, the government owes it a number of favours. Or it at least knows that government will inevitably come for assistance, again.
So it is fair for any Zimbabwean citizen to ask for an explanation of the full import of such a relationship between government and one of the largest companies.
To what extent will it affect government policy particularly in the wake of the company's expansion into fibre optic cable with an intention of being a key player in how social services are billed (also read as privatized).
What is apparent is that government knows the full profit import of the telecommunications industrial 'bubble' (and complex). It will therefore seek to work closely with those whose profits it has an idea about.
With Econet, it would appear that the age of acrimony is over. So long they can occasionally be agreeable to the occasional 'bail out' or 'debt re-arrangement'.
Takura Zhangazha writes here in his personal capacity. You can visit his blog: Takura-zhangazha.blogspot.com