By Primrose Ndlovu
BULAWAYO – The owner of Modern Classics, a trendy hair salon in Bulawayo, Dzvamu Debwe, is at loggerheads with his "rent-a-chair" stylists who are not happy with the arrangement that compels them to use products sold at the premises.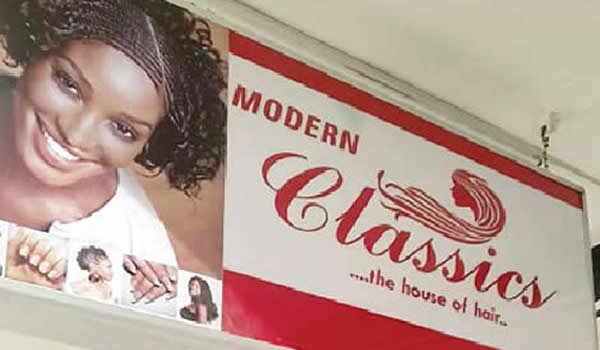 Part of the arrangement is that hair stylists have to buy hair pieces and other products for use on their clients from the owner.
"This is downright extortion, we now feel like we are his employees whilst we are merely renting space in his salon," said one beautician.
Debwe, popularly known as "Bambo," in a bid to enforce his "buy from me" policy is said to have come up with a contract form that indicates that if any of the beauticians ever bring external products their rentals go up for that month.
Hairdressers pay $190 per month for a chair and if one is punished for bringing outside products they pay $300. The contract reads:
"It was agreed that no hairdresser will buy their products from outside unless such a product is not available in the salon."
It makes life even more difficult for walk in clients who have to pay a penalty of $3 for bringing their own hairpieces.
"Before using the hairpiece, the hairdresser must take the hairpiece to the reception for clearance," adds the letter.
Another beautician complained that Debwe's products were expensive.
When contacted for comment, Debwe told B-Metro that his strategy was to kill competition from outside.
"I want to make a one stop shop and break the middle man," he said.
He added that he does not force them to sell his products, despite the contract forms telling a different story.
"They (stylists) do their own business and I do mine. I don't force them," he added. B Metro