By John Kachembere
HARARE – Egyptian airline, Egyptair, has decided to roll back its Zimbabwean operation from next month, adding to woes of a flagging aviation industry, which has been battered by deteriorating economic and political slowdown.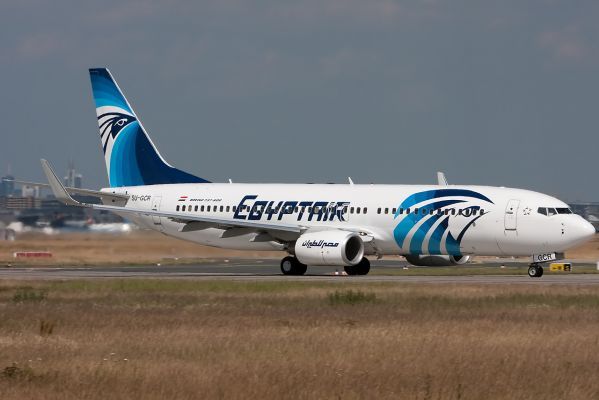 The flag carrier of Egypt, which returned to the Zimbabwean skies last year after a nine-year breather, informed the Civil Aviation Authority of Zimbabwe (CAAZ) and other relevant stakeholders last month of its decision to stop four weekly flights to Harare.
Sources at Egyptair offices in Harare said the airline will cancel the Cairo-Dar es Salaam-Harare route on September 24.
This comes barely a month after KLM Royal Dutch Airlines shocked the market with an announcement that it would be discontinuing direct flights to Harare in October.
Karikoga Kaseke, the Zimbabwe Tourism Authority (ZTA) chief executive said the southern African country will soon engage the embattled airliner to consider rescinding its decision.
"Yes, Egyptair is moving to pull out. These are viability related problem, they are saying the destination is not viable, this is true because when you look at their role at the moment you can concur with them that the destination is not viable for them," he said.
"But is it the destination's fault or it's their fault because when you look at what they have done in terms of their marketing have they done anything to make them attractive?" queried Kaseke.
The ZTA boss noted that there were various opportunities that the Egyptian flag career can utilise to make its Zimbabwean route more economically viable.
"If you look at Egyptair and the number of Zimbabweans who fly to London you see they are not tapping into that market. Yes there are perceptions that flying via Cairo is not safe, but it is just a matter of perception they have to work with.
"I am the last person you will tell about perception because I have been battling with perceptions since I set foot at this authority. They simply have to examine their marketing strategy, and the destination will become viable for them," he said.
The withdrawal of Egyptair and KLM comes at a time when the country is pulling all stops to have at least 40 airlines connecting Zimbabwe to the rest of the world.
Zimbabwe was wiped off from the radar of some of the leading foreign carriers since the Zanu PF-led government embarked on a controversial land reform programme aimed at addressing the land imbalance in 2000, leading to dwindling tourists arrivals due to international travel bans.
A total of 18 international airlines left the country at the height of a political and economic crisis that ended with formation of an inclusive government and dollarisation in 2009.
These include Lufthansa, Qantas, Austrian Airlines, Swiss-air, Air India, Air France and TAP Air Portugal. African airlines that no longer fly into Harare include Air Mauritius, Royal Swazi Airlines and Air Seychelles. Air Tanzania, Ghana Airways, Air Uganda and Air Cameroon also pulled out of the route.
Kaseke said the withdrawal of Egyptair could have been avoided had there been communication between the airline and Zimbabwean authorities.
"Maybe they engaged us as the tourism authority at the very last stages when they were informing us they want to pull out and we tried to show them it is a perception issue which will not be there after their elections," he said.
"I am sorry they have decided to pull out but we are still talking to them. It is most unlikely that we might win but who knows? We might win them, back. I am going to Cairo towards the end of this month or beginning of September. I still think we can convince them to stay," added Kaseke.
The discontinuation of the Egyptian airline will bring to 12 the number of international airlines plying the Zimbabwean route. Daily News