In 2012, while shooting the video for her song "Going In" in London, Cynthia Mare got a call that her mother who suffered from bone cancer was seriously ill. She immediately flew back home but by the time she got there her mother was in a coma and she never spoke to her again. She passed away a day later. This tragic episode would change Cynthia's music career forever.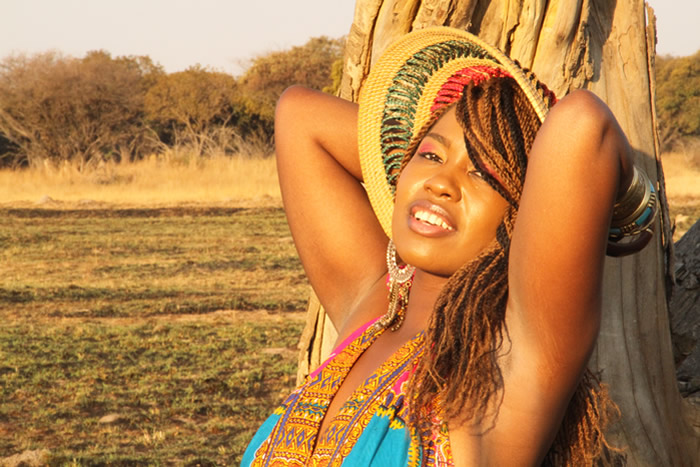 You have sung many different types of songs. Have you finally found your sound and how did you do it?
Answer:  Finding my voice and sound in music is much like finding myself in life. My music has been on such a journey and has always reflected where I am in my life. I classify my music as Afro-fusion. It's a fusion of traditional Zimbabwean sounds, Afro-Jazz and Gospel. There is a story to how I got where I am today in my career.
Please tell us the story in brief.
Cynthia:  I moved to the UK at 16 years old with my family and, shortly after, I was at University studying Nursing. That's when I started doing music. I guess because of my age and influences during that time I was doing R&B. By 2008 I'd made quite a way with my songs like "catch me when I fall" being played on UK radio BBC1xtra and back home in Zimbabwe.
The video was also on Channel O. I had a few other videos on MTV Base and Channel AKA in the UK (One of them was "Going In" featuring Young Don and Scorcher). My manager at the time worked for Atlantic Records in London and I was being Co-Managed by Efe Omorobge, who also manages Nigerian Superstar TuFace Indibia (Singer of hit song African Queen).
We had big plans for Cynthia Mare as the newest Afro-beats female artist. By 2011, I had started working with some of the top Nigerian Afro-beats producers and had done collaborations with General Pype and Terry G while on a promotional tour in Nigeria.
Then disaster struck! In 2012, while shooting the video for "Going In" in London, I got a call that my mother who suffered from bone cancer was seriously ill. I immediately flew back home but by the time I got there she was in a coma and I never spoke to her again. She passed a day later. That was the lowest point in my life.
I turned to music for therapy. Two days after mom's funeral I was in the studio recording a tribute album in her memory. That was the first time in my career I had sung songs from my heart, the first time I sang about something that really meant something to me. Losing my mom changed me forever.
I returned to the UK a different person, a different artist. From then on I decided to sing about things that touched people, real issues and to also incorporate the sounds from my own country. I decided to be the Zimbabwean woman and musician I was born to be. The lead single from the album, " Zuva Rimwe (Dai Zvaibvira)" became a hit and one of the most requested songs in Zimbabwe. I guess it's true, what doesn't kill you makes you stronger.
Who did you work with on that album "Songs My Mother Loved?
Cynthia:   Joseph Madziyire, CEO of ZimPraise, produced all the gospel songs including Zuva Rimwe, Hatina Musha Panyika, Ndoda Mwari.  Clive Mono Mukundu, who had been Oliver Mtukudzi's guitarist for many years, produced the other songs like Ndokutenda Sei, Pfugama Unamate, Ndichakurangarira and  Catch me when I fall featuring Tytan. People have responded so well to the album. I still can't believe it.
Do you speak through your music
Cynthia:  Yes.  I feel very lucky to be able to speak through my music. I can sing about anything I want to. I dealt with losing my mom through my music. It was so personal but many people have been touched by that album. I'm working on my next album and I have songs that talk about the girl child, laziness, poverty, love etc. Look out for songs like Handidi Nhamo, Natsa Kwaunobva, Shinga & Moto Ngaubvire.
Is Cynthia Mare the singer different to Cynthia Mare the person?
Cynthia: Back in the day I wanted to be perfect and I tried so hard, I would put on a different persona. Now the current Cynthia is pretty much the same person you will find on stage and at home. I'm at home on stage. I laugh, joke around, cry, tease my audience, and I do my goofy dances I would do at home in front of the mirror. I'm so real and people like that. The response has been amazing.
Studio or stage?
Cynthia:   I enjoy every aspect of being a singer. Both studio and live on stage are great for me. Studio is about creating new work and I get really excited when it all comes together as I would have imagined it. The stage is pretty great too. I love people, they give me more energy and it's really nice to share with them the stuff I would have created in the studio.
What have been the highlights since coming back home?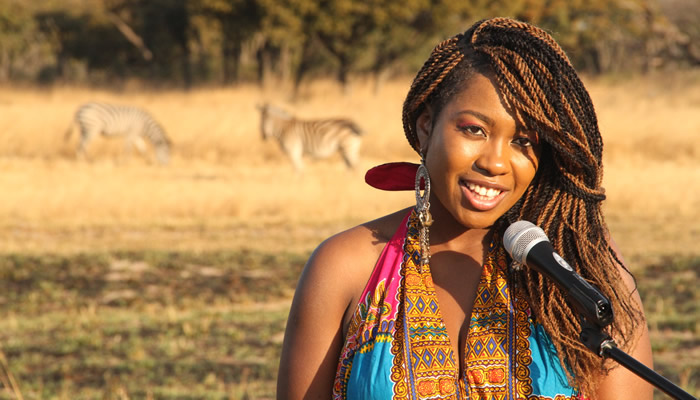 Cynthia:   Doing my album launch in Harare in December 2013, where the first two copies sold for $4000. I will never forget that night. It was arguably the best night of my life. I'd worked so hard and I was finally seeing my dreams come true.
Other highlights include hosting my first, yet successful "Mother's Day with Cynthia Mare" Event,  singing at HIFA in 2014, performing with Oliver Mtukudzi at Pakare Paye Arts Centre and he was playing guitar and singing along to my song Zuva Rimwe.
Touring Zimbabwe with South African singer Zahara, Sharing the stage with Hugh Masekela and Steve Dyer, being a presenter on ZTV program Coke On The Beat, being a brand Ambassador for GTel Telecom Company in 2014, and Doing my first Live DVD recording in August 2014. God has really been blessing me. I'm so thankful, I never dreamt all this could happen to me!
How do you stay true to your sound when you collaborate with other musicians?
Cynthia:  I have now found my footing in music. I'm on solid ground and believe in myself so I don't struggle or lose myself when I collaborate with others. I just give my best of me.
Are you under pressure to look and sound a certain way?
Cynthia:  I certainly felt under pressure in my RnB days to look and sound a certain way. It took some time to undo the damage that had been caused by constantly been told I wasn't good enough, that I was too fat, I wasn't pretty enough, that  I must wear the latest designer clothes to fit in, I must have the most expensive weave, etc.
As if that would make me a better musician or person! (SMH) now I'm content with just being my true self. I've found that's the best place to be. I'm not in competition with anyone when I'm being myself. God made only ONE of me. People either like what I have to offer or they don't. It's that simple, and I'm OK with that.
What is your best song to date?
Cynthia: My Best Song is Zuva Rimwe. That's the song that opened my eyes to who I really am. And it's about my mother, whom I will always love.