ZRP deny vapostori torture claims
Police on Tuesday refuted allegations of torture raised by Johanne Masowe eChishanu apostolic sect members accused of assaulting some members of the force, journalists and other officials in Budiriro in May this year.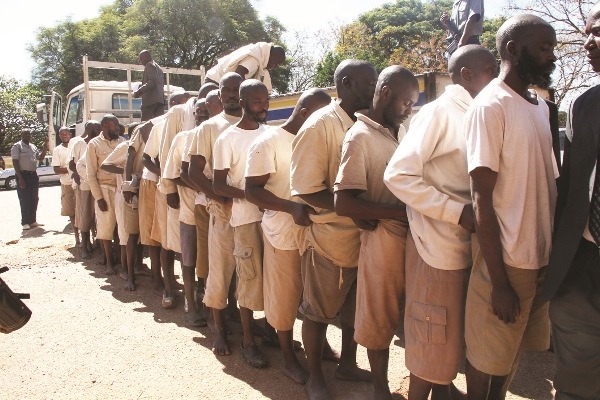 In a report submitted in court, the police said inquiries were carried out to ascertain assault allegations and the officers-in-charge of Budiriro, Glen View, Glen Norah and Epworth police stations never received any report of the alleged assault.
"The complainants cannot identify the accused persons who assaulted them," read part of the report.
"It was discovered that the complainants were alleging to have been assaulted in Epworth, Glenview and different places where they were arrested.
"We recommend that the inquiry be closed as there is no evidence linking the police officers from Law and Order with assault charges levelled against them."
Prosecutor Ms Sharon Mashavira told the court that the docket for the 37 accused was completed and was at the Prosecutor-General's office for perusal and authority to prosecute.
She said the accused raised further complaints against the police in a letter she received from Mbidzo Muchadehama and Makoni law firm directed to officer-in-charge Law and Order.
The accused's lawyer, Mr Obey Shava, said he was shocked by the State's request for postponement of the matter.
"The State was given numerous chances to furnish the accused with the report and trial date," he said.
"The State persuaded the court that should it fail to provide a trial date, the accused would be removed from remand.
"And here we are, the State has failed and the consequences are endorsed on record."
Allegations against the accused persons arose on May 30 when an entourage led by Apostolic Christian Council of Zimbabwe (ACCZ) president Archbishop Johannes Ndanga, that included police officers and journalists, was beaten up by the sect members.
This was after Ndanga had read out a letter banning the church on allegations of abusing women and children.
The congregants challenged the ACCZ leader to read his speech in Shona, claiming they were not familiar with English.
Ndanga then ordered police to arrest one of the congregants who kept interjecting as he read the speech.
Other congregants then began singing a song called Umambo hwepfumo neropa, before all male congregants armed with shepherd's crooks charged towards the "trespassers," and assaulted them.