By Lance Guma
[twitter-follow username="lanceguma" scheme="dark"]
British MP Lindsay Allan Roy has written a letter to President Robert Mugabe asking him to intervene in the dispute between Zanu PF MP Temba Mliswa and businessman Mr Paul Westwood who claims the Zanu PF provincial chairman illegally seized his successful car parts business, Noshio Motors.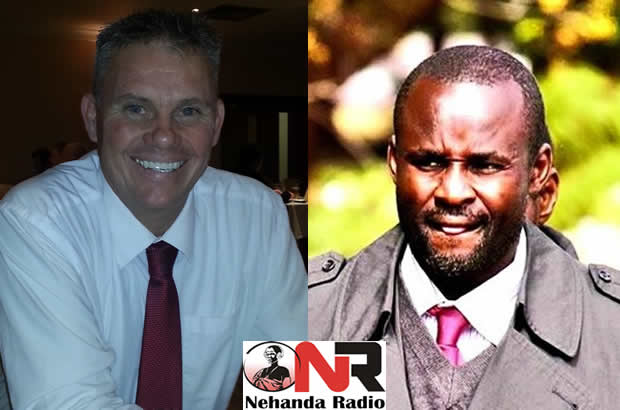 Two years ago Mr Westwood and his family fled Zimbabwe after Mliswa allegedly threatened them with violence, death and rape if they did not hand over the company. Westwood and his family who now live in the Scotland approached their local MP to intervene in the matter.
The letter to Mugabe by the MP asks the president to "investigate the circumstances of his (Westwood's) business loss; and subsequently do all you can to find a fair and just solution to recompense him for his loss of, not only his home and business, but the life that he built up for himself and his family."
"Temba Mliswa improperly used the indigenisation law, for his own personal gain as well as claim he had Permission from you Mr President. He hid behind Didymus Mutasa his uncle to escape proper accountability.
"I ask respectfully that you investigate this matter on behalf of Mr Westwood and his family who were loyal Permanent Residents of Zimbabwe, took a pride in their country but, regrettably, due to circumstances beyond their control were forced to leave," the letter to Mugabe by Roy read.
In June 2011 Mliswa was acquitted on charges of trying to forcibly wrestle Noshio Investments. But in an exclusive interview with Nehanda Radio Westwood alleges that Mliswa bribed the presiding magistrate Never Katiyo who suddenly acquired a US$12 000 car while on a US$200 a month salary.
Westwood also alleges Presidential Affairs Minister Didymus Mutasa played a key role in the acquittal of Mliswa and his co-accused Hammarskjold Banda, Brendaly Banda, Alfred Mwatiwamba, George Marere and Martin Mutasa (Mutasa's son).
Meanwhile Mliswa, who has family in the UK, defended his takeover claiming it was in line with the government's indigenisation policy. He also denied making any threats to Westwood and instead blamed his arrest on police chief Augustine Chihuri who he claimed was corruptly benefitting from Westwood.
To contact this journalist email [email protected] or Whatsapp +447778557615