MDC-T SA provincial executive 'booted out'
By Tichaona Sibanda
The provincial executive of the MDC-T in South Africa, led by Kwanele Moyo, has been sacked for 'sleeping on duty' and replaced with an interim executive.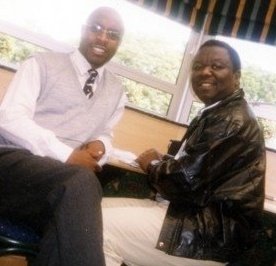 The new interim structure, headed by Austin Moyo, was put in place until the province holds elections, said Mutsa Murenje, the acting secretary for Research and Policy.
He denied the dissolution of the executive had anything to do with the factional infighting that has divided the party in Zimbabwe, triggered by the letter authored by suspended treasurer-general Elton Mangoma to party leader Morgan Tsvangirai.
In the letter, Mangoma accused Tsvangirai of lacking leadership, which resulted in the party's heavy electoral 'defeat' to ZANU PF last year, and asked him to step down.
Murenje said: 'These guys (old executive) simply went to sleep and the province stopped to function for years.'
A statement released by the MDC-T SA on Wednesday said the Party just disappeared in the hands of Kwanele Moyo, compelling the members to pass a vote of no-confidence in the non-existent structure.
'The Zimbabwe Special Dispensation programme which saw Zimbabweans receiving work, study and business permits is at the verge of collapsing due to lack of follow-ups from the Kwanele Moyo led executive,' the statement said.
Members of the new executive said they were fully behind Tsvangirai and also acknowledged the suspension of Mangoma.
'We want to put it on record that only four ambitious individuals are attempting to disregard the outcome of the Party's Congress which was held in Bulawayo three years ago. The members of MDC have however resisted the palace coup which Mangoma was made to be the face,' the statement added. SW Radio Africa