Three men from Buhera are facing jail for allegedly stealing over 150 herd of cattle in a well calculated stock theft case that left several kraals in the district empty.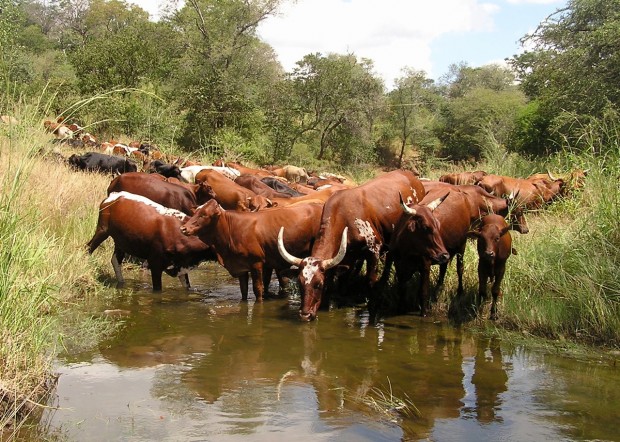 The trial of Bonface Zimirenyika (44), Pedzisai Mabvuke (65) and Tendai Mabvuke (27), recently opened at the Mutare Magistrates' Courts before Mrs Sekesayi Chiundura.
They pleaded guilty to 35 counts of stock theft.
Public prosecutor, Mr. Malvin Musarurwa told the court that in one of the counts, the accused persons stole 13 herds of cattle from one Francis Magaa who resides in Kufakuratenzi village under chief Chamutsa in Buhera.
"On the 28th of April this year, the complainant drove his thirteen herd of cattle in the direction of his homestead but left them unattended in the area's grazing land for them to feed for some time. The accused people however intercepted the cattle and drove them away, thereby stealing them," said Mr. Musarurwa.
"Of the thirteen cattle that were stolen, six were recovered in Gutu and Bikita. The total value of the stolen cattle is US$6 900, of which US$2 300 was recovered," he said.
In another case which occurred in May, one Diana Dondowa of Mwacheta village under Chief Chamutsa in the same district also fell victim. She lost 12 cattle worth US$3 000 and US$1 200 was recovered since four of the cattle were found.
The accused persons were finally arrested in August after they had stolen six cattle worth US$2 350 from one Petra Chisiwana of Chinyamatiki Village under Chief Chamuka.
Sometime in August, the accused persons went to Madzimbe grazing area near Birchenough Bridge where Chisiwana's cattle were grazing and they drove them away. Police investigations following Chisiwana's report led to the trio's arrest.
Zimirenyika and his accomplices will be back in court on January 15 and 16 next year for continuation of trial. When they were finally arrested the accused persons had stolen 155 cattle of which 76 were recovered.