By Tariro Moyo 
Female students have condemned in the strongest terms the abuse of trust and office by senior staff members at workplaces who reportedly solicit for sexual favours from students on attachment.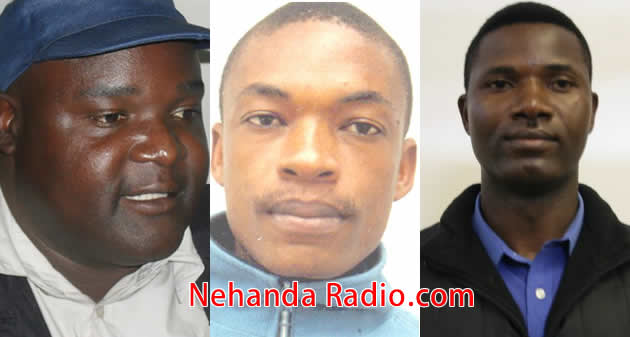 This followed a report in the local media of a Harare Polytechnic student attached at the Manica Post who was sexually harassed by a senior Zanu PF politician in Manicaland, Enock Porusingazi after visiting his business premises to cover his election victory celebrations.
The student on attachment (name supplied) was in the company of senior staff from Manica Post who allegedly connived and left her in the company of Porusingazi who sexually harassed her.
Tsitsi Matimati a part three student from NUST said, "Over years we have heard reports of female students being sexually abused by their male bosses but nothing I know has been done to put this issue to halt.
"Male supervisors and senior workmates should just treat us like our male counter parts. You know sometimes it is not easy to make it in the industry if you do not dance to the tune of your male bosses," Matimati said.
Another NUST student Leah Mabhurukwa concurred with Matimati that female students were vulnerable to sexual abuse by male bosses at workplaces.
"These stories are not a myth, they do happen in real life. Most female students face this challenge at least once during their attachment. Other students end up dating their bosses in return for good grades during assessment," said Mabhurukwa.
Nokulunga Masuku from Midlands State University also expressed her worries on the risk of students being infected by these malicious men.
"These days there is widespread Sexual Transmitted Diseases (STDs) and some bosses would want to hit on every new attachee, use and leave them with a bleak future because most of them are married," Masuku said.
Abigail Magure also from Midlands State University, said even when going for interviews, some ladies are recruited based on the results of what is called 'Carpet interview', where she has to sexually satisfy the boss before getting an attachment place.
"Some companies do not pay salaries to students on attachment; as a result some male bosses takes advantage of the fact that they need financial assistance," Magure said.
She also added that there should be financial assistance to students on attachment so that bosses will not use money as a gimmick to lure the financially stricken students to bed.
"All female students should report such cases so that culprits can be punished as this would send clear message to-would-be culprits," said one of the students Agnes Chikozho.
Sally Dura, chairperson of National Youth Forum who is also a feminist expressed her grave concerns on the abuse of female students.
"Abuse of female students on attachment is gross violation of human rights as the purpose of an attachment is for students to experience work related learning so any men who sexually exploit or violate female students is committing a highest level of cruelty to the student, women and the future of Zimbabwe





.
"Any opportunity taken by male bosses to abuse female student also normalises use of sex as a tool of control to the younger generation and it instills fear for young women to take up opportunities of higher offices in the future as there are possibilities of perceptions that bosses are exploitative in nature,"
said Dura.
Former Zinasu president, Pride Mkono, said as a board that represents students, they condemn abuse of female students and urges those who are affected to speak out through their gender office, which will facilitate corrective measures to be taken.
"Given the rising of STIs we are truly worried by the perverts who are preying on defenseless poor students and we warn that as Zinasu we will name and shame these heartless elements," said Mkono.
Mkono added, "There is need for all stakeholders work in unity mainly the government, Student Representative Councils (SRCs) and Zinasu to create a framework of protection, counselling and raising awareness within the student community and workplaces were the abuse is currently going on.
"There is also need to ensure that perpetrators are brought before the justice system so that they can face the consequences of this clearly criminal activity."