By The Muck Racker
President Mugabe's inauguration signifies an opportunity for people to have decent accommodation and better social services in the next five years, Ignatius Chombo reassured the nation last week.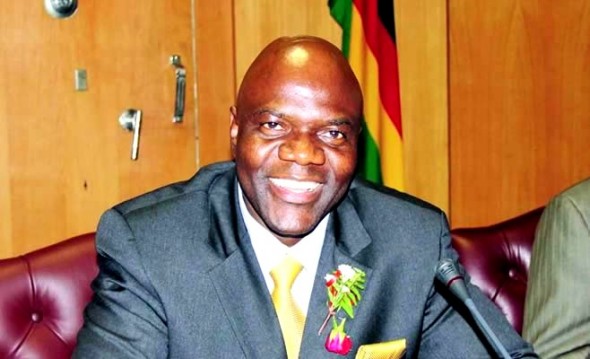 So what was he doing over the past five years? Why should we believe him that things will get better this time around when they have gotten steadily worse? The same can be asked of Mugabe. He outlined what the Herald described as a "pro-people" agenda for government.
So how should we describe the government's policies over the past five years and before that? Were they not pro-people?
What we can say of the government's policies –– and particularly Chombo's –– is that they were relentlessly populist and damaging. Of course people welcomed the cancellation of their arrears. But was that the right thing to do? Is that the way to run a modern city? Is it sustainable?
At least we are reminded of what Mugabe thinks of the "totemless" inhabitants of Harare and Bulawayo.
But how lacking in statesmanship those remarks last Sunday were. And in a sense they are welcome as exposing the real Robert Mugabe. The country is today more divided than ever. Is that what the Sadc leaders wanted?
Discredited mantras
And not a single journalist in the state's formidable stable of media outlets found the courage to state the obvious: that this was policy on the hoof with no forethought, no plan, no discussion.
Now the cities of Harare and Bulawayo, run reasonably well, must find the resources to meet the casual commitments of politicians. And one group of politicians at that.
And Zimpapers group chief executive Justin Mutasa, speaking in Mutare, declared that independent newspapers represented foreign interests "as opposed to our company which stands for what is good for Zimbabwe and its citizens".
"Any journalist in the world, be it in America, Britain, or Australia, will always strive to defend and uphold his or her national interests".
What childish tosh! Journalists in America, Britain and Australia are known for their excoriating treatment of their governments. Some papers indulge their governments, others denounce them with savagery or try to strike a balance.
Whatever the case, at the end of the day there is a variety of views available to the reading public, not the fawning lickspittle press that Mutasa presides over.
It would seem Mutasa hasn't travelled very far. Like Tafataona Mahoso, who seems not to have learnt anything during his long stay in the US, he holds a naive view of the world and spouts the discredited mantras of the regime he serves.
The remarks were headed "Mutasa scoffs at private media". He evidently hasn't even asked himself if "scoffing" is a good policy for a newspaper boss! Especially when his reporters have difficulty spelling Former Sadc executive secretary Tomaz Salomao's name which they have published nearly every day over a period of about five years!
Fence off please!
Meanwhile, the nation was whipped into mourning as the funeral took place of NRZ general manager Air Commodore Mike Karakadzai. Again, the Zimpapers gang failed to ask a single challenging question on the circumstances in which the latest hero died. Why for instance was he travelling by road when the clear policy of NRZ was for their senior staff to travel by rail?
And what did Karakadzai do for the railways during his tenure? Perhaps the Herald could give us the numbers. After all this was a public company.
Ambassador Christopher Mutsvangwa contributed a hagiographical piece which devoted much lavish attention to Karakadzai's chimurenga credentials. He was, Mutsvangwa declared, "a truly political commissar of political commissars…"
So that's what it's all about! Nothing here about how he ran the railways. They are a complete shambles.
Meanwhile, new farmers have been slow to fence off their properties so cattle can't stray onto the roads at night.
Is there no policy governing this? Or will there have to be more victims before we wake up to the danger?
As remote as Mars
One of the banners at President Mugabe's inauguration said: "Africa has spoken, respect its voice."
Did Zimbabwe's rulers respect the people's voice in 2008? Did they respect the contents of the GPA?
No. All they were concerned with was clawing back power. They may have power now. But will they succeed in keeping it?
Muckraker notes with interest that the president's speech-writers continue to refer to Canada and Australia as British dominions. The latest attempt to demean them was at his inauguration.
This is unfortunate in many ways because it suggests to international visitors that Zimbabwe's rulers are delusional.
We have noted a similar phenomenon emanating from Baffour Ankomah. How plausible would you think this is:
"A senior government official in Harare confirmed to New African that Andrew Young conveyed the White House's official remorse to President Mugabe admitting that the US had been wrong in supporting Britain in the dispute with Britain over land reform which led to Washington following the UK and EU's line in imposing economic sanctions on Zimbabwe and its leaders 13 years ago."
The senior official said Young indicated that Washington would lift all sanctions by the end of this year. So how plausible is this? The answer is: Not at all. This is delusional propaganda.
The "senior official" is all too obvious and the lifting of sanctions by the end of the year is more remote than ever, especially when you insult those whose help you need.
Robotics professor
As the dust settles following Zanu PF's "resounding" victory, opportunism rears its ugly head once again as jockeying for posts begins in earnest. And conspicuous by his presence at state events of late is Arthur Mutambara who had gone into hibernation during the elections period.
After ceasing his masquerade as MDC leader, Mutambara has now gone full throttle in making all the right noises to please his Zanu PF benefactors such as blasting the MDC formations for not attending Heroes Day commemorations saying they had "no respect for those who fought for Zimbabwe's freedom from colonial rule".
Times have changed indeed. This is the same Mutambara who on Heroes Day in 2009 wrote: "The experiences of Gukurahundi and Murambatsvina should be understood as a total negation of the heroic revolution we exalt today. The liberation war was about a popular armed insurrection by the people against an illegal and racist regime.
"It was not a war by the state against its citizens in pursuit of the retention of power. Our heroes were involved in revolutionary combat for the collective good. Theirs was redemptive violence."
Even though it is evident to Mutambara that Heroes Day commemorations have been turned by Zanu PF into a party affair, he won't let facts get in the way.
Mutambara now joins the ignoble ranks of Zanu PF praise singers Kisinot Mukwazhe and Gabriel Chaibva whose brief is to endorse whatever Zanu PF says. He has turned from a robotics professor to being a Zanu PF robot. How the mighty have fallen!
Lickspittle crusade
Finally, some of the adverts placed to congratulate President Mugabe appear as dubious as New African's claims. Why for instance does the Civil Aviation Authority of Zimbabwe feel compelled to congratulate the president on his two thirds majority?
Hwange Colliery congratulated the president on his "resounding and landslide victory".
Lupane State University joined the nation in "celebrating the victory of a pan-Africanist, a revered visionary, a master strategist, a super patriot, a liberator, and indeed an educationist par excellence".
Did they leave anything out? And oh la la, they speak French as well!
And then there were the Benza brothers nicknamed "The Mutasa Twins" who had a full page advert congratulating Gushungo on his victory. The twins roped in hapless "youths, students, men, women, people with disabilities, older citizens, civil servants and everyone else" in their congratulatory message as if they have the right to speak on their behalf.
Their pictures look more like mugshots for people on the police wanted list than happy photos accompanying a congratulatory message. Zimbabwe Independent