I believe in Prophet Makandiwa: Makosi
By Makosi Musambasi
Hello everybody… I like it when you start your weekend on this page with 'yours truly'…..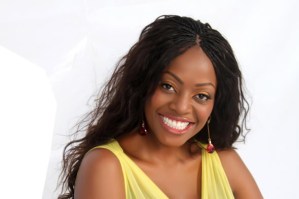 First things first, we all know that health is wealth and it's your responsibility to stay healthy. Eating healthy is not enough, it's important that you throw in a bit of exercise.
My favourite is Zumba and tomorrow (Saturday) I would like to invite you to join us for a winter Boot Camp at Alexandra sports club! Registration starts at 0630am and the actual Boot camp kicks off at 0700.
Wear comfortable trainers and expect to burn that fat away.
You don't mess with Naomi Campbell or her ex.
Chinese model, Luo Zilin, 1st runner up for Naomi's model competition show "The Face" has been fired by her management firm for 'unprofessional conduct' and an 'unacceptable work ethic' after being photographed frolicking with Naomi's ex-boyfriend, billionaire Vladimir Doronin.
The former Miss Universe China was mentored by Naomi Campbell on the modelling reality show and there are indications that Luo and Vald met through Naomi.
Neal Hamil, President, MIX Model Management NYC, confirmed they have terminated their contract with the 25 year old aspiring model.
"Zilin's contract with MIX Model Management NYC was terminated last week due to ongoing unprofessional conduct and unacceptable work ethic."
Naomi and Vlad broke up early this year after dating for five years. The weirdest part is that the Russian billionaire is still married to his Russian wife Ekaterina.
Mmmmm leaves me wondering. Is an ex always an ex …once a player always a player…. too many questions….
On a slightly sad note, Paris Jackson, Michael Jackson's only daughter in the headlines again.
She is said to have cut her arm with a meat cleaver, left a note and rang a suicide hotline, after a relative banned her from going to a Marilyn Manson concert.
If you look at the second picture closely, she has cut herself before. Angelina Jolie is one other celebrity who has taken to self harm to get away from it all.
It's important to check if your kids are not self harming because they cannot deal with the pressure sometimes presented by life or if you are the one who resorts to self harm its important you look for help.
Talking to your Pastor can be a starting point.
From Russia to Paris then back here.
I was privileged to be at a market place breakthrough summit where Prophet Makandiwa was a guest speaker. I must say the media can really paint a distorted picture about someone and about church.
I told my friends, some who had been having 'drinks' earlier.
VaMakandiwa was so profound that those who had had a drink were sobered by the wisdom coming out of his mouth. It was no hocus pocus but business made simple!
When he finished talking, he left you feeling like YES I CAN start my own business that will prosper by the grace of God.
So leave you with this, if and when you hear VaMakandiwa speaking, do go along. It will be worth your while!
Take care of yourselves and each other. H Metro