By Sukulwenkosi Dube
PLUMTREE – A teacher from Khame Primary School in Bulilima reportedly committed suicide by hanging himself on Wednesday after accusing his family of bewitching him.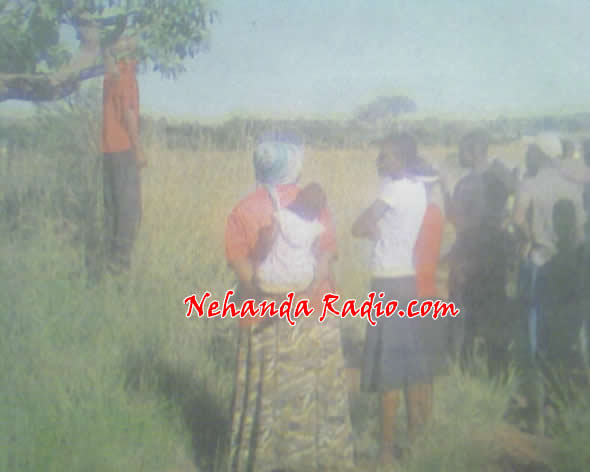 The district education officer for Bulilima, Mr Danisa Nkomo, confirmed receiving a report on the death of Jahana Dube.
"I can confirm that there is a teacher from Khame Primary by the name Jahana Dube who committed suicide by hanging himself on Wednesday morning. I have sent a report to the provincial education office on the issue and you can contact the police for full details on the incident," said Mr Dube.
Sources at the school said Dube was found hanging by a wire in his room at about 10am and left a suicide note accusing his family of bewitching him.
"We were attending a workshop at the school when the incident happened. Dube was seen leaving his cottage in the morning on Wednesday but he did not report for duty.
"One of the teachers from the school later became suspicious and went to check on him at his cottage. He found Dube hanging from the roof in his room and that is when we were alerted about the incident," said a source.
He said Dube left a suicide note alleging that his family had bewitched him and he could not bear living with the consequences he was facing. Another source said Dube's behaviour had changed just before the incident as he was absconding work.
Police said they were still to receive the report of the incident.
"Our office has not yet received any report on the issue," said Matabeleland South police spokesperson, Assistant Inspector Ngwenya.