Rusape Council officials used forged 'O Level' certificates to secure employment
By Samuel Kadungure
RUSAPE Town Council on Monday cracked the whip on four officials, who allegedly used forged Ordinary Level certificates to secure employment.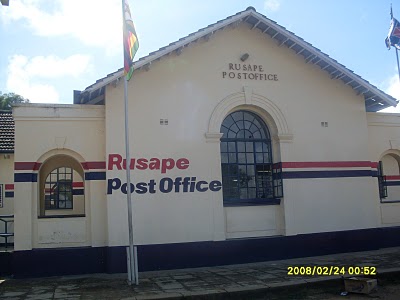 The four are Phillip Chivandire (housing officer), Tichaona Kanyoka, (security officer), Dennis Matanga (revenue clerk) and Priscilla Nhachi (personal assistant to town secretary Mr Joshua Maligwa).
Mr Maligwa who since assuming the reigns late last year has been facing resistance after introducing a new work ethic bordering on strategic thinking as a panacea to turn around the fortunes of the bankrupt council, confirmed the development.
Mr Maligwa said so far three officials were suspended without benefits. Nhachi is alleged to have developed hysterical complications on getting the wind of the imminent axing and was put on indefinite leave by a local doctor.
The Manica Post understands that the axe will soon fall on two other officials who are allegedly using late relatives' certificates.
The scam was exposed after the local authority initiated a skills audit after the new management noticed high level of mediocrity, incompetence and poor work ethics within its workforce. The country's examination board Zimsec had a hand in unearthing the scandal after a whistle blower had contacted them.
"The four are facing charges of forging their Ordinary Level certificates and we suspended them on Monday. Council and Zimsec are also investigating two other officials suspected of using certificates belonging to their deceased relatives," said Mr Maligwa.
"We will get to the bottom of this scandal and we will leave no stones unturned in our quest to have a competent, highly innovative, a mindset of critical thinking, which is about structured, reasoned analysis and dedicated and honest team of employees," he added.
Mr Maligwa said investigations with Zimsec revealed that Chivandire, who was set to appear before a disciplinary committee on Monday, allegedly forged Principles of Accounts with Grade B yet he had a D. Kanyoka, a municipal constable allegedly forged a Grade B in Mathematics.
He never did Mathematics.
Matanga, the revenue clerk allegedly forged six subjects that include Geography, Shona, Mathematics, Science, Agriculture and Accounts.
"Zimsec came in at a time when we had noticed that the performance of the employees was not commensurate with what they had on paper. There was a serious mismatch between their qualifications and execution of duties," said Mr Maligwa.
He said council submitted all the 160 certificates of its employees to Zimsec for authenticity and the four failed to meet the test. Mr Maligwa added that Zimsec was doing a forensic investigation to establish the exact status of certificates being used by the other two employees.
The council, which endured decades of poor ability both to plan and to innovate, is currently undergoing a transformation, but the process was being hindered by lack of strategic planning among its employees.
"Our goal number one is very clear – to turnaround the fortunes of this town – but as long as we have employees with fake and fraudulently acquired academic qualifications it will be difficult because they will be unable to meet or exceed expectations.
"At the moment the council is blighted with high level mediocrity and incompetence which militates against the new direction and fresh vision of bringing back the glamour and glitter of the town," said Mr Maligwa. Manica Post