By Tsungai Chipato
As speculation continues to grow over the details of the Nyumwai Mkurazhizha murder within the Zimbabwean-Canadian community, local leaders within the community who, have been long grappling with the issue of Zimbabwean youth problems, are ramping up a discussion that has been taking place over the past year within Canada regarding Zimbabwean youth and the problems they face in Canada.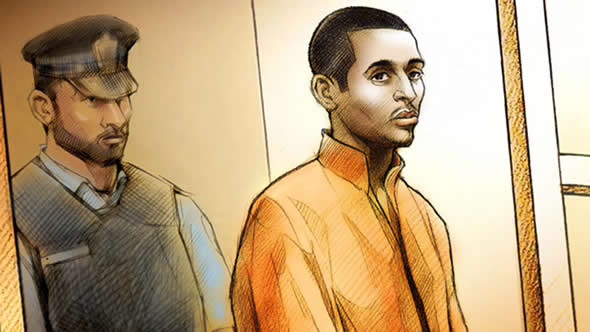 As the Zimbabwean immigrant community tries to stake a foothold within the Canadian social fabric, the children have been; at times left alone to face the uphill task of, dealing with navigating in Canada from a youth perspective by themselves with no guidance, this has led to a high rate of youth delinquency and early-age pregnancy amongst Zimbabwean second-generation children.
This has also led to a continuous disconnect with, transit Zimbabweans who come over to Canada as students, with the intent of returning home.
According to Thandi Masuku; Secretary for: Today's Children Tomorrows Leader's a local Canadian-Zimbabwean not-for profit organization: "Our kids view Canadian culture very differently from the way we, as elders view it, this results in a dismissal of whatever input a Parent can give to their child, especially in terms of culture or unspoken mannerisms passed on, within our Community, to protect our Community. Lack of a cohesive Zimbabwean social fabric within Canada has resulted in our youth educating themselves on what it means to be a Zimbabwean or a Canadian;creating a lost generation".
When asked on what she thought of the current case, she said she would reserve her comments until after the trial and also for respect of the family, while they bury their child. She however stressed that a time to revive Zimbabwean values, was now needed within Canada in order to have a community strong enough to have political and economic power within Canada. She strongly felt as if the first generation of Zimbabwean immigrants, had failed the preceding generations by lacking the will or fortitude to lead and guide.
Today's Children Tomorrow's Leader's has begun seeking funding from both public and private donors, in order to hire teachers who can teach Ndebele and Shona to children. Coalitions across Toronto, Edmonton, Calgary and Montreal are being sought, so as to begin a process of wielding some sort of political force to help the Zimbabwean Community, have leverage when dealing with the Canadian- Government.
Murders' within the Zimbabwean Community such as that of Nyumwai Mkurazhizha always hit home within Canada, due to the fact that; the community is currently disenfranchised compared to other ethnic groups. The current lack of Zimbabwean associations or absence of a distinct neighbourhood to which Zimbabweans are unique, is beginning to be viewed as being a bad philosophy.
"How can I think of Zimbabweans when I don't live with Zimbabweans or care for Zimbabweans" this was a comment made by a Zimbabwean businessman who was highlighting the problems he was facing breaking the "glass ceiling" in Canada due to an absence of a distinct Zimbabwean-Community.
"Unless we get our children or ourselves in the backrooms of power in Canada, Zimbabweans will continue being marginalized in Canada when it comes to our voices being heard, and our foreign students from Zimbabwe will continue having no support system for themselves or their families at home".
As the growing awareness begins in the Zimbabwe community; leaders, elders and activists within Canada are beginning to communicate on means to strengthen Zimbabwean bonds within Canada.
The realization, that one of the disadvantages of multiculturalism is that it erodes the heritage and values of ethnicities that do not actively educate their young, has resulted in a hope of creating a Zimbabwean umbrella organisation within Canada by the end of this year.
Some of the issues being mentioned include, funding from the Canadian Government to have Shona/Ndebele literature and textbooks in schools and libraries, Shona and Ndebele resource data being placed in areas where newcomers to Canada from Zimbabwe can get access to them, a private Zimbabwean school being setup within Canada, amongst many other ideas. All Zimbabweans interested in contributing are welcome and a website with contact details is said to be on the way.
As our thoughts and prayers go out to the Mkurazhizha family, the leaders are now determined to define a community where future students and Zimbabwean-Canadians can call a home away from home. More news and discussions will be available around the time of the court hearing.
Tsungai Chipato is a blogger and journalist who can be contacted at [email protected]