From Noah Pito in Hurungwe
A 31-year-old Hurungwe man allegedly attempted to rape a 14-year-old girl in her sleep, but the minor got a tight grip of his legs until her father and brothers came in to apprehend him.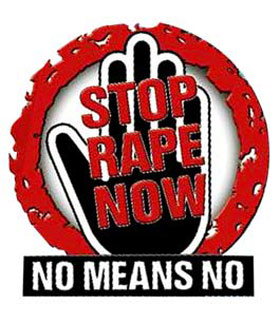 Kupukai Magumbura of Laughing Hills Farm in Hurungwe Central is in remand prison after Karoi magistrate Mr Obidience Matare last week remanded him in custody to July 25 for rape.
The State alleges that on July 8 this year Magumbura stealthily entered the room in which the juvenile was fast asleep before he partly undressed her and started raping her. While in the act, it is alleged the girl awoke only to find Magumbura on top of her.
As she shouted for help from her father and brothers who were sleeping in the other rooms, Magumbura tried to bolt out into the darkness. But the girl determinedly clung onto his legs, forcing him to fall to the ground.
When the 14-year-old's father and brothers came to her rescue, they tied Magumbura's hands and legs with a rope till about 9am the following day when they surrendered him to the police. The court heard that Magumbura is in fact a very known and feared alleged rapist in the area. Mr Simon Tapiwa prosecuted.