By Staff Reporter
Voice of America (VOA)'s radio station project in Zimbabwe, Studio 7, is facing financial difficulties after a major donor cut its funding, the Sunday News, a paper run and controlled by Mugabe's Zanu PF party is claiming.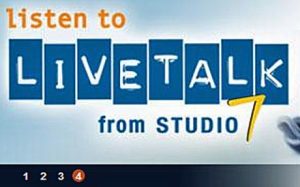 The station wrote a communiqué to all its correspondents telling them the United States Agency for International Development (USAID) had 'drastically' cut funding, forcing Studio 7 to reduce assignments and payments.
The Sunday News claimed it was in possession of a copy of the communiqué which was written by VOA's Scot Riddlesberger to all correspondents, both local and those forced into exile in the United States.
"As you may have heard, the USAID has drastically reduced the amount of grant money that it will be giving towards VOA's Zimbabwe project (Studio 7) in the coming fiscal year. We cannot continue to operate as we are without the full funding that has been available to us in prior years.
"A significant shortfall calls for a significant change in spending. You have already been advised of specific reductions in the number of monthly assignments you may do.
"Beginning 1 October 2012, it will be necessary to reduce the rates that have been set for stringer reports.  The rates will be US$65 for a news report and US$100 for a feature story.
"You will not be able to increase the number of monthly assignments that has recently been communicated to you. This is not a comfortable message to convey, but we all must be on the same page as we approach a new year of Studio 7 programming,'' Riddlesberger wrote to the correspondents.
The news if true will be a source of worry for information-starved Zimbabweans who rely on foreign based stations like VOA Studio 7, SW Radio Africa and Radio VOP because of repressive media legislation. Nehanda Radio