A HARARE woman has approached the civil court seeking a protection order against her jealous husband she accused of stopping her from going to work. Lynette Makavanga obtained the relief she sought against her unemployed husband, Henry Barura, when she appeared before magistrate Mr Milton Serima.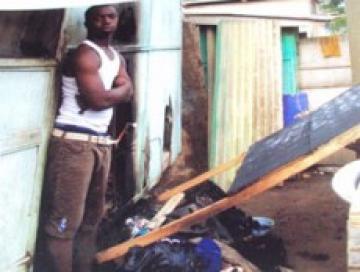 Barura did not contest the order. The woman told the court that her husband refused to come to court saying, "he has no marital affairs, which are run by a magistrate".
She added: "Your worship I am here because my husband is trying to stop me from going to work. He told me that if I continue working it will become difficult for him to control me." Makavanga also told the court that on one occasion Barura went to her workplace and caused havoc.
"He started shouting and screaming at my workplace's gate demanding to see the general manager. He is not employed and I am afraid his actions might result in me losing my job and our children will suffer." Makavanga asked the court to stop him from visiting her at work.
Mr Serima granted Makavanga the relief she sought. According to the order, Barura is to observe peace towards his wife and to stop preventing her from going to work.