By Fungi Kwaramba
HARARE – Arthur Mutambara's position as the country's Deputy Prime Minister hangs in the balance after High Court judge, Bharat Patel dismissed an application by his allies to nullify an MDC congress that saw Welshman Ncube elected president of the breakaway MDC formation.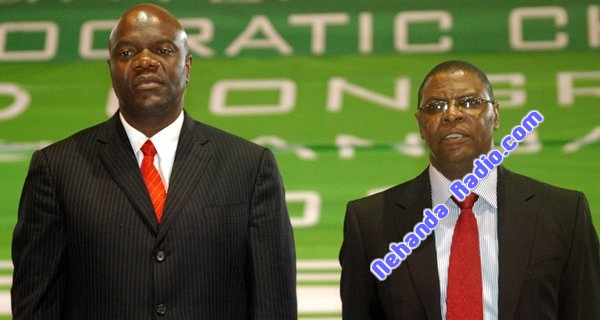 Jobert Mudzumwe, chairperson of an MDC faction headed by Mutambara, had asked the High Court to reverse the results of the 2011 congress that saw Ncube ascend to the presidency while Mutambara was reduced to a mere party member.
Mutambara rose to his current government position of Deputy Prime Minister on the strength of his position as MDC president. He resisted efforts to remove him from the post to make way for Ncube arguing that he was still the legitimate president as the matter was still before the courts.
But Patel dealt him a blow yesterday after ruling that Mudzumwe had failed to establish any contravention of the MDC constitution by Ncube during the 2011 congress that ousted Mutambara from the party presidency.
Mudzumwe and several party members had argued in their application that the congress was convened and conducted in violation of the MDC constitution. They said convenors of the congress failed to send notices of the congress to all provinces and districts.
They also argued that there were defects in the nomination process for congress elections, adding that the polls were unprocedurally conducted because the national chairman was absent from the process. Mudzumwe, who was then the acting chairman of the MDC, snubbed the congress.
Patel dismissed the arguments.
"I see no merit in the contention that notices must be send to the districts directly and not indirectly through the provinces. What matters, at the end of the day, is that notices are in fact sent to districts through an appropriate and acceptable form of transmission.
"In this regard, I can see nothing objectionable in the dispatch of notices to the districts through the provincial structures as happened in this case," ruled Patel.
Patel also ruled that since 4000 delegates from all provinces and districts attended the congress, those who failed to attend, including Mudzumwe, deliberately chose to stay away.
"What is more critical in this regard is the action that was taken by the national council at its meeting on 7 January 2011. Once it become clear that the first applicant had no intention of attending the congress, the national council resolved that, in the event of his boycotting the congress, all the functions vested in him at the congress would be performed by the national organising secretary.
"In my view, the national council was fully empowered to do so by virtue of the provisions of Article 15.1 of the MDC constitution," ruled Patel. MDC Mutambara's spokesperson Morgan Changamire said the faction will appeal to the Supreme Court.
"We are surprised by the judgement so we are going to appeal," said Changamire. Daily News