FORMER Intermarket Holdings Limited chief executive Nicholas Vingirai, who is facing 11 counts of theft and two of externalising large sums of foreign currency, had his bail conditions relaxed yesterday.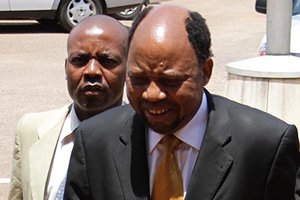 Vingirai appeared before Harare magistrate Ms Anita Tshuma and applied for alteration of his bail conditions citing changed circumstances. The application was granted. The court ruled that the State will not suffer any prejudice if Vingirai's bail conditions were relaxed.
As part of his bail conditions, Vingirai was granted US$2 000 bail. He was ordered to surrender assets with a value of US$60 000 as surety and to surrender his passport.
He was also barred from visiting or interfering with workers, directors and shareholders of Intermarket Holdings and to report once every week at the Criminal Investigations Department (Frauds).
Ms Tshuma scrapped the reporting conditions and allowed Vingirai to visit Intermarket Holdings since investigations into the matter were now complete.