By Lance Guma
MAZOWE- Exiled businessman and former ZANU PF Central Committee member, James Makamba, was unable to attend the funeral of his late daughter Chiyedza who died Monday evening in a tragic car accident.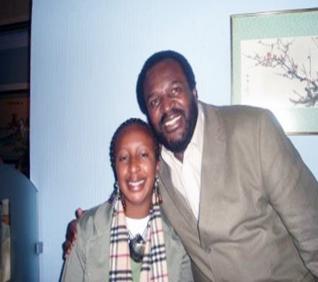 Chiyedza Makamba was said to be driving home alone in her Toyota Rav 4 when she collided head-on with a commuter omnibus along the Harare-Mutoko Road. The horrific crash is said to have left several passengers on the commuter omnibus injured. The 33 year old Chiyedza died on the spot.
On Wednesday Chiyedza was buried at the family's Blueridge farm just outside Harare. ZANU PF cabinet ministers Nicholas Goche, Saviour Kasukuwere and Olivia Muchena attended the funeral but it was the absence of her father which was conspicuous.
In 2004 Makamba was arrested during a financial crackdown that targeted dozens of businessmen alleged to have externalised foreign currency. He spent a significant amount of time in custody and was denied bail more than 13 times. After he eventually got bail he fled into exile in 2005.
Although Makamba and the other businessman have been 'de-specified' and told they are free to come back his position appears to be complicated by rumours that he had an affair with the First Lady, Grace Mugabe.
Before Makamba's departure it was reported that Mugabe ordered the Central Intelligence Organisation (CIO) to do a 'sweep' of his Johannesburg home in South Africa after hearing claims that he was secretly seeing his wife.
At the time sources said Makamba "did himself great harm by sending flowers and presents to Grace Mugabe through intermediaries. Some of the flowers were received on behalf of the First Lady by the CIO security men." Grace justified the meetings as being related to 'business and agricultural' matters.
In one incident it was reported that, "Makamba visited Mrs Mugabe in a Johannesburg hotel for a long period one night. Her security detail recorded the incident and later advised her husband."
This week Makamba asked colleagues in ZANU PF to help with his daughter's funeral and explained that he could not attend "due to his invidious position". SW Radio Africa