By Gilbert Muponda
Dear Members of the Zimbabwe Stock Brokers Community
I have well known ongoing dispute with Interfin Financial Holdings Limited. This ownership dispute is with regards to the Interfin's merger with CFX Bank and stripping CFX Bank Assets and then devise a fraudulent scheme to hide the stripping by Liquidating the CFX Bank shell. This has never happened anywhere in the world to capitalize a Bank, then merge with the Bank only to Liquidate it a few months later.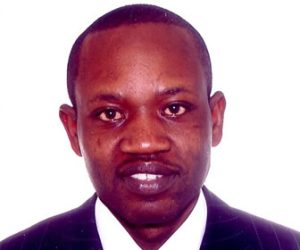 It shows there is something being hidden. Stock brokers must ask what is it thats being hidden. This is an attempt to escape paying US$ 15.4 million which me and other ENG Capital contributories are claiming from Interfin on the strength of High court case HC 6244-04. Interfin took over CFX Bank despite clear advisory letters from my lawyers Gutu and Chikowero Attorneys At Law.
Earlier Finance Bank of Zambia and Credit Suisse tried to buy CFX Bank but stopped when we advised them of our claim. They did their own due diligence and verifed the nature of our claim and were convinced of its legitimacy and they pulled out of the transaction. However Interfin decided to ignore our advice and warning and proceeded to take over CFX Bank ,assets and liabilities.
We have tried to avoid a public or prolonged dispute with Interfin by trying to talk to their Senior Directors, but this has been continously rebuffed. Interfin`s prior defence all along has been that I am specified and as such I have no legal rights. Now that I have been specified it goes without saying that Interfin should be aware of the natural steps which should follow.
As you maybe aware I was recently cleared of any wrong doing by the high court on 15 July 2010. In addition the Government of Zimbabwe has formally cleared me of any wrong doing. This has been confirmed by my De-specification by Co-Home Affairs Ministers Theresa Makone and Kembo Mohadi on 29 April 2011.
This has legally restored my rights and I filed a Notice of Opposition to the Proposed liquidation of CFX Bank on 17 May 2011. The Notice was Served on Interfin and CFX Bank and Master of High Court.Essentially this action is the first step towards enforcing our claim of $ 15.4 million against Interfin or alternatively seek the reversal of the merger between Interfin and CFX Bank and remove any and all CFX Bank assets from Interfin or alternatively seek to convert the my claim into Interfin Equity.
Under normal circumstances Interfin Financial Holdings should have issued a cautionary statement to advise its shareholders of the legal action because it has a material impact on the Company`s position. However Interfin management has not done so and seem not to be in a hurry to do so. As members of the Stockbrokers community it is your responsibility to accurately and honestly advise the investing public on the Company`s prospects in face of this Notice of opposition.
As Professional courtesy since I regard myself as a member of the Zimbabwe Investment Community I feel I have a fiduciary duty to alert fellow members of the Zimbabwe investment community of such a serious development. I have attached Affidavit for HC 6244-04 and Affidavit opposing the CFX Bank liquidation for your records. Please feel free to contact either myself or my lawyers Gutu and Chikowero Attorneys at Law for any clarification.
Please be guided accordingly.
Gilbert Muponda
Phone – 1-647-994-5542
http://www.facebook.com/gmricapital
www.engcapital.ca