I was a virgin when Jub Jub raped me – Masechaba Khumalo reveals
South African media personality Masechaba Khumalo claims that Uyajola 9/9 presenter Jub Jub, forced himself on her when she was just 16, taking her virginity in an encounter that happened at his parents house over two decades ago.
According to a statement given to the police by the former Metro FM presenter, Jub Jub sexually assaulted her when she was still a pupil at Mondeor High School around 1999 and 2000.
Khumalo said she had gone to see Jub Jub at his parents' home in Naturena, Joburg.
As they watched a movie in the living room, Jub Jub had invited her to his bedroom, as he claimed that he did not want his mother, who had gone out as they arrived together with his father, to find them being romantic in the house.
It was in the bedroom where things took a turn for the worst, Khumalo said.
"However, as soon as we got into the bedroom, things started to intensify, Molemo knew I was a virgin," read the statement.
Khumalo said she had failed to push him off when he pinned her down on the bed, but he proved too strong and proceeded to rape her.
"After that I got up and put my clothes on and left immediately," she said.
After the incident, Khumalo said Jub Jub had advised her to take morning after pills, which she did, as she was afraid of upsetting her mother in case she got pregnant.
Khumalo said that the incident had left her traumatised her for years, she had suffered in silence, although those close to her realised that her behavior had changed.
She was eventually triggered into action when Jub Jub claimed that he smashed her during an episode of Podcast and Chill with MacG in 2021.
After Khumalo came out with her allegations in 2021, joining a chorus of women who included actress Amanda du Pont, Masechaba Khumalo, and Maarohanye's cousin Refilwe Khumalo, Jub Jub threatened to sue her for impugning his character.
"He will be opening a case of crimen injuria and defamation against Amanda Du Pont, Masechaba Khumalo, Bonokuhle Nkala, and Refilwe Khumalo who have been pulled in to campaign against our son by Amanda Du Pont on her social media page," a statement from Jub Jub's family released at the time read.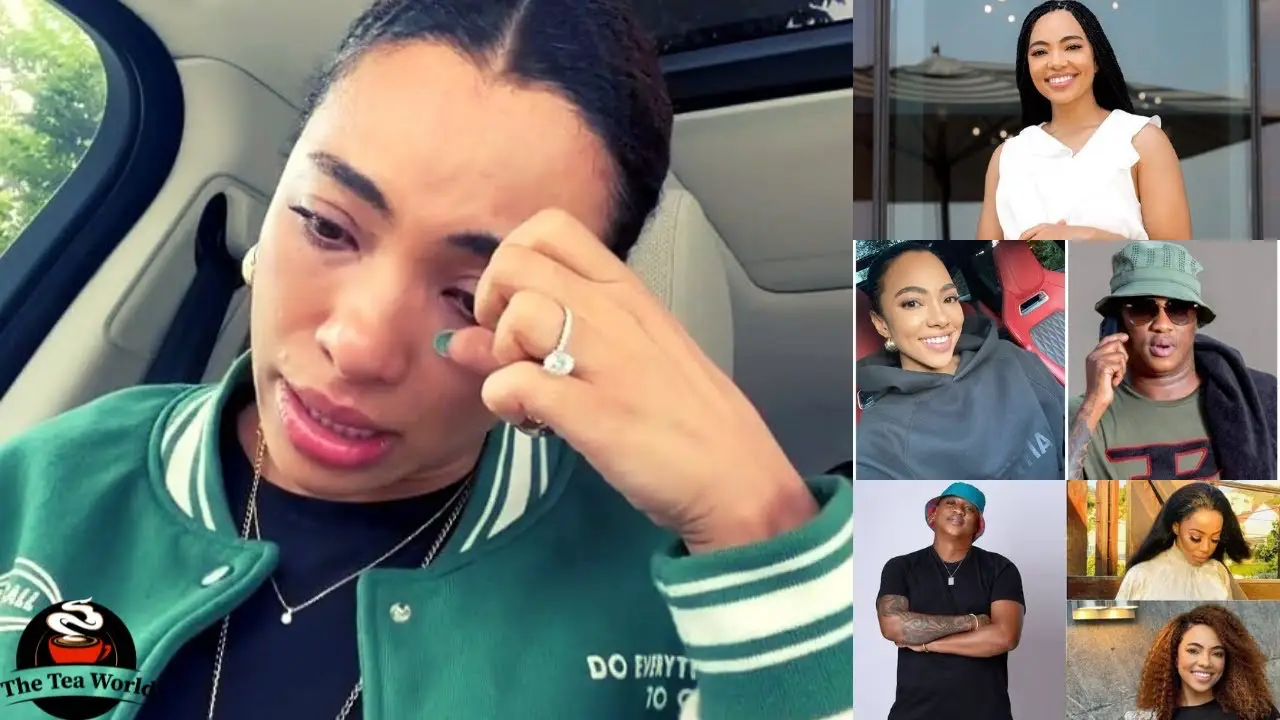 Meanwhile, it has also been revealed that Jub Jub is being accused of assault by one of his cousins. It is unclear if the cousin is Refiloe Khumalo, who has already spoken out on her alleged assault by the musician.
According to the cousin, Jub Jub first assaulted her during a show in Melville.
"Molemo (Jub Jub) came from nowhere and grabbed my arm, squeezed me so painfully and it was hurting. He slapped me in the face, and I had his fingers imprinted on my face after he slapped me," she said.
The cousin claimed that he had again assaulted her while they were at the Electromode Studios in Johannesburg.
After asking to meet him in the recording booth, Jub Jub chocked her and threatened to take her life.
"He then strangled me and I couldn't scream or move as he is huge, his body standing on my feet (sic). He then kissed me on my mouth and said 'not bad'," she said.
The third assault took place when the pair were at Real Talk with Anele Mdoda's show in 2017 at Steyn City.
After arriving late for a show, Jub Jub reportedly berated her for not being in her performance gear.
"He then instructed me to change. While I was changing in the bathroom, Molemo came in and I was half naked. He walked in and closed the door, saying my bums are like Sarah Baartman… I then asked him to leave; I need privacy (sic). He then came closer and started to slap me on my face (sic)," reads the statement.
Jub Jub allegedly assaulted her again in 2018 after an appearance in Sandton.