Steve Hanke, a Professor of Applied Economics at The Johns Hopkins University in Baltimore, USA, has told Nehanda Radio that Zimbabwe "has one of the worst reputations in the world" when it comes to mining.
Hanke was commenting on the collapse of a school classroom in Kwekwe, due to underground mining.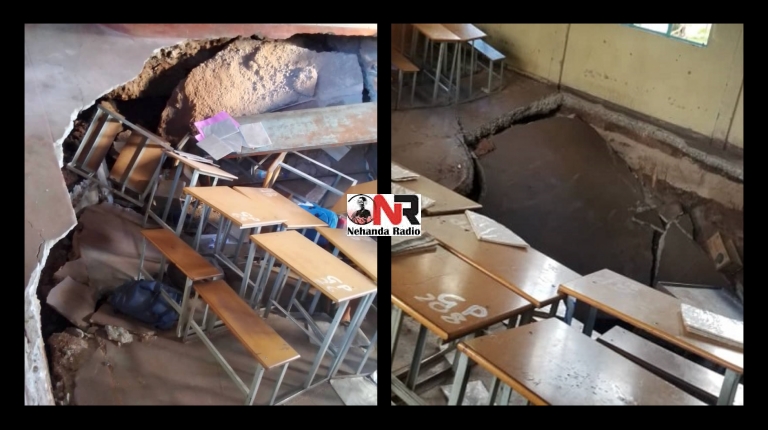 Fourteen students at Globe and Phoenix Primary School were left injured after a classroom collapsed, sinking into the tunnels that were left by illegal miners in the gold-rich province.
"Illegal mining is a plague in Zimbabwe. So, the cave-in at the school doesn't surprise me. When it comes to mining, Zimbabwe has one of the worst reputations in the world.
"Indeed, Canada's Fraser Institute's 'Annual Survey of Mining Companies" ranks Zimbabwe as the world's 'least attractive.' It's the bottom of the barrel; it's the pits," he said.
Hanke is also an authority in mineral economics, a field he helped pioneer when he was on the faculty at the world's top mining school, the Colorado School of Mines.
Centre for Natural Resources Governance (CNRG) director Farai Maguwu told Nehanda Radio that politicians were behind the illegal mining activities taking place in Kwekwe and Kadoma.
"The Kwekwe incident was long coming. We anticipated it. A lot of people have raised alarm about the continuous mining in that town and the use of dynamites underground," he said.
"Now we have got a lot of companies that have been taken over by local politicians who know nothing about mining. They are just fortune seekers and they are using dangerous methods to mine.
"They don't even care about the consequences of their operation, for example blasting when their structures are on top. They are knocking down pillars.
"They don't observe mining engineering rules. They are just going for broke."