Zimbabwe Anti-corruption Commission (ZACC) officer Smart Marlon Mandofa who was arrested on Friday for fraud was remanded into custody until Monday.
Businessman Ofer Sivan filed a complaint with the Criminal Investigation Department (CID) Commercial Crimes Department (CCD) after his allegedly wrongful arrest by Mandofa and his associates in January 2022.
Following this report and investigations by the CID CCD, he was arrested on the 10th of March 2023 on charges of fraud.
The charge comes about after Mandofa took a complaint by Gilad Shabtai, a fugitive from justice, wanted in Zimbabwe for numerous investigations including fraud, tax evasion, illegal externalisation of company funds and many more infractions.
Whilst representing ZACC as an officer of the law, Mandofa seems to have been compromised in that the investigations against Sivan were not conducted in a manner according to the code and conduct of the laws of Zimbabwe.
The legal representative who appeared for Mandofa at his bail hearing was Admire Rubaya.
Magistrate Ngoni Nduna moved the proceedings to Monday, with Mandofa being held in remand until that time after the State Prosecutor said she was not well enough to continue with proceedings on Saturday.
Mandofa was to appear with his co-accused, Chinomona and Mutembwa on Saturday, however they are still at large.
The three allegedly turned a blind eye when accepting a "fraudulent complaint" from Shabtai in that he never appeared personally to make the complaint, which is the correct method in which complaints are taken.
They also ignored the fact that Shabtai and Munyaradzi Gonyora had outstanding warrants of arrest against them and had failed to avail themselves for questioning in the many illegal activities of which they have been accused of.
However, they acted extremely quickly to have Sivan arrested without conducting the proper investigations or even asking any questions of the accused.
Mr Sivan was never given the time of day to make any comments regarding these allegations and in the process of Mr Sivan's bail hearing Mandofa proceeded to lie approximately 128 times on the stand whilst under oath.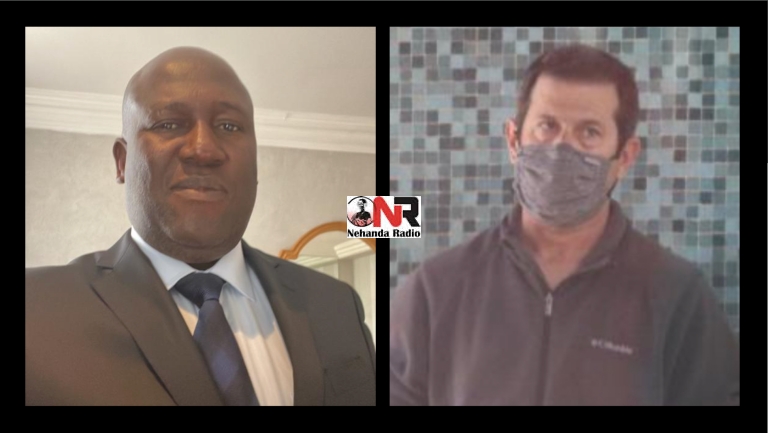 Shabtai and Gonyora after all of their antics, were declared as having committed fraud, and misappropriation of company funds on 21 September 2022 by Honorable J Chitapi in the High Court of Harare following the complaint by Sivan, which is in conjunction with the reports filed against Mandofa.
The State on Saturday said that its investigations of the matter in Mandofa's "involvement" have since established that from the initial stage of reporting the case up until the matter was referred for prosecution, Shabtai never presented himself physically to accused persons, an act facilitated by these three accused persons to ensure Shabtal was not arrested.
"A request for travel history in respect of Gilad Shabtai Passport Numbers 39014276 and 39004783 (Israel) ID Number 0-0769507-5 to the Chief Director of Immigration, Zimbabwe Immigration Department for the period extending from 01 November 2021 to 18 August 2022.
"The results shows that Gilad Shabtai was out of the country when the case was reported at ZACC up until matter was referred to court for prosecution.
"The travel record shows that Gilad Shabtai visited Zimbabwe through Robert Mugabe International Airport on 17 July 2022 and on the 18 July 2022, he left Zimbabwe. The comment on the travel history can be produced in court as evidence."
Further read the charge sheet:
"A copy of the docket reported and investigated at ZACC under ZACC H/CR 55.11.2021 PGD 418/22 was obtained and secured as an exhibit under exhibit book number 02/23 at CCU.
"The evidence in the docket substantiates that indeed Gilad Shabtai's case was initially received at ZACC on the 18th of November 2021 purportedly as an anonymous as per entry 01 of the diary log.
"Instead, the report was made by Munyaradzi Gonyora who was on remand at Harare Magistrate Court jointly charged together with Gilad Shabtai in a case that was reported by Ofer Sivan and was investigated at CID CCD under CCD DR 44/08/21".
When the matter was being heard, Reza initially apologised for being improperly dressed for court, wearing a United Methodist Church t-shirt and khaki pants.
He applied for the matter to be put to Monday.
Mandofa's lawyers had challenged his incarceration saying there were no grounds to warrant the detention.
They questioned why the State did not make arrangements for another prosecutor when they had been made aware of the prosecutor's illness in the morning.
Mandofa denied the allegations of associating with Shabtai who was on a warrant and his lawyers argued that Shabtai is not a fugitive from justice as he was even given security assurance by the acting prosecutor general.
"I deny the charges in their entirety. This is a ploy by Ofer Sivan to interfere with State witnesses and investigations into his fraud matters that have already been charged. I never abused my duty as a public officer in the manner alleged or at all.
"I am shocked that I am alleged to have unlawfully associated with a complainant who was on a warrant of arrest.
"I have further learnt that the alleged warrant of arrest against Shabtai was never a valid warrant in the first place. It was allegedly issued by her Worship Mateko basing on a non-existing provision of the law. There is no section 37 (1) of the CPEA which was allegedly used to issue a warrant of arrest.
"In the circumstances these charges are a clear abuse of the criminal justice system. If there was no valid warrant of arrest in the first place, then Gilad Shabtai was not on a warrant of arrest then these charges become a nullity," Mandofa said.