They  might not have a substantive head coach with less than a month to go before the start of the top flight season, but newly promoted Gweru based side TelOne FC, locally known as the WiFi Boys, are making some boisterous statements.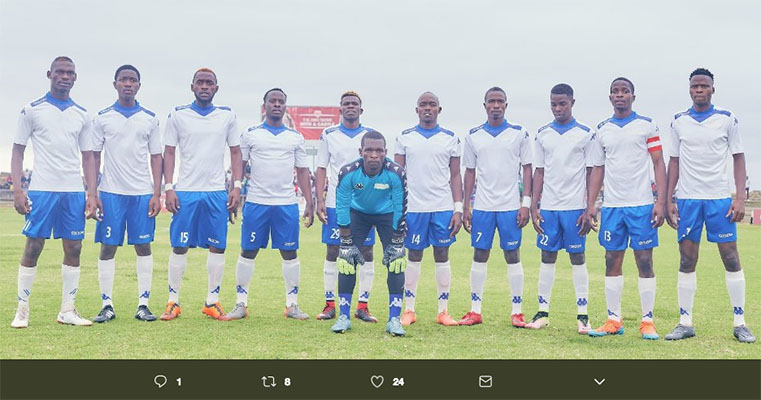 Former Warriors flying winger Joel "Dubai" Lupahla led TelOne FC into the Premiership last season but unfortunately the rising coach does not have the required CAF A License.
Jairos Tapera appeared to have landed the job last month but up to now no coach has been unveiled at TelOne FC amid indications that the club's executive could be looking elsewhere.
High profile coaches including former Zimbabwe national Under- 23 mentor Clemence Westerhoff, 2009 championship winner Moses Chunga and Lloyd Mutasa have also been linked with the TelOne job.
However, club president Lloyd Mtetiwa who lauded the solid financial backing his club is getting from chief sponsor TelOne, is boisterous ahead of their debut Premier Soccer League season.
TelOne FC unveiled eight new signings, that include former Dynamos winger Emmanuel Mandiranga at a function held at a Gweru hotel on Friday.
Veteran central midfielder James Jam and experienced striker Jacob Muzokomba are also now part of the WiFi Boys set up.
"We are in the Premiership for a long stay, and everything we do will be aim at that goal," Mtetiwa said.
"In terms of finances, we have a sound backing from our sponsor TelOne but we are also looking for new sponsors.
"We have assembled a very competitive squad and the target is to do well, if an opportunity to win silverware presents itself we are ready to grab it."
FC Platinum products Marvelous Chigumira and David Mangesi were also unveiled at TelOne FC, alongside 17-year-old Raphael Pitisi, Fradreck Muza and ex Tsholotsho FC player Mcebisi Moyo.
"We are good to go, what's left now is for us to unveil the new coach.
"We are expected to comply with the CAF Licensing requirements which say that a top flight coach should have a CAF A License.
"However, Joel (Lupahla) will remain a key member of our backroom staff. He has done a very good job," said the TelOne president.
Meanwhile, new signing Mandiranga is itching to finally establish himself in the Premiership after futile attempts with FC Platinum, Bulawayo City and Dynamos.
The Aces Youth Soccer Academy product shared his 2019 vision with The Sunday Mail.
"A player loves to play at a club he is needed and I am sure I will be loved here at TelOne FC.
"I have got this feeling that Gweru could be a good home for me and I am targeting to be among the top scorers this season," said Mandiranga. Sunday Mail.